Anywhere is Possible
Anywhere is Possible
You just need the right tires.
Category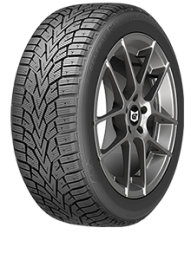 AltiMAXTM Arctic 12
See Details
A studdable winter tire with innovative compound and tread pattern technologies for superior traction in low temperatures on wet, snow and/or ice conditions.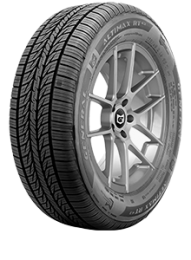 AltiMAXTM RT43
See Details
The all-season touring tire designed for a quiet, comfortable ride, all-season traction and enhanced with even treadwear and extended treadlife.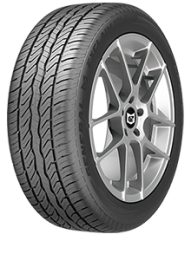 Exclaim HPXTMA/S
See Details
Balance of high performance responsiveness, traction in wet and light snow conditions with excellent tread life. Available exclusively at Walmart® Service Centers.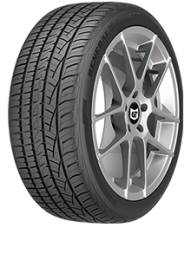 G-MAXTM AS-05
See Details
A bold ultra-high performance tire offering all-season traction. Smart Technologies provide visual wear alerts, performance in all seasons and longer tread life. A smarter tire for a smarter driver.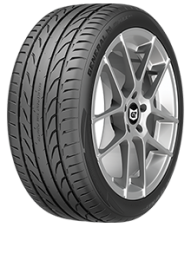 G-MAXTM RS
See Details
A stylish, ultra-high performance tire designed for maximum grip on dry and wet roads giving you the inspiring performance you're looking for. Smart Technologies make anywhere possible by providing exceptional handling rain or shine.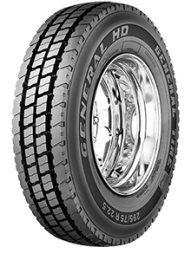 General HD
See Details
New Long Haul Drive Tire
This enhanced closed shoulder drive tire delivers excellent mileage, while balancing optimal traction and fuel economy.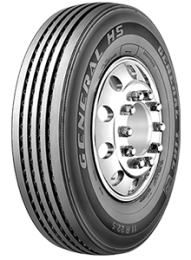 General HS
See Details
New Highway Steer Tire
Better tread design and casing platform utilizes proven technology to deliver excellent mileage, even wear and low rolling resistance.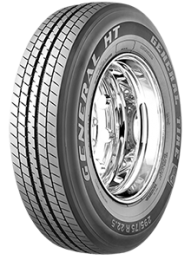 General HT
See Details
New Long Haul Trailer Tire
This solid shoulder trailer tire offers stone ejection technologies as well as increased durability, low rolling resistance and a wider casing platform.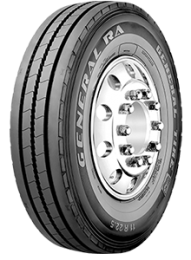 General RA
See Details
New Regional All-Position Tire
A hard working tire designed with an optimal balance of high removal mileage andtread durability for driver confidence in demanding applications.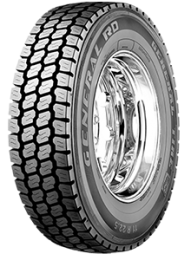 General RD
See Details
New Regional Drive Tire
A tough open shoulder regional drive tire that delivers reliable traction and high mileage with a compound resistant to cuts and tears.