General Tire racer Jerett Brooks made a huge statement in his Pro-2 debut racing in the Lucas Oil Off Road Racing Series at Wild Horse Pass Motorsports Park in Chandler, Arizona. In a field stacked with the most talented and experienced racers in short course, Brooks not only held his own, but came out with the victory.
"It was the first time I jumped from my Pro Lite, right into the Pro-2 truck, Said Brooks, the defending Pro Lite Champion, "Actually, we were running better in the Pro Lite. We were in third during the Pro-2 race when I hit the wall and lost my rear brakes. To be honest, the truck was not handling well. As soon as the track started to dry out, my General Grabbers really hooked up. My spotter John Hoffman kept telling me to keep charging and in the last few laps I was banging door to door with Bryce Menzies for the lead. I was in the zone. Our set-up was working great and I had a lot of confidence. It was amazing battling with Menzies, Deegan, Rob Mac and RJ. I always studied those guys and tried to pick up where they ran their lines and how they found traction in the dirt. Our win the first time out has a lot of people talking; it shocked us all."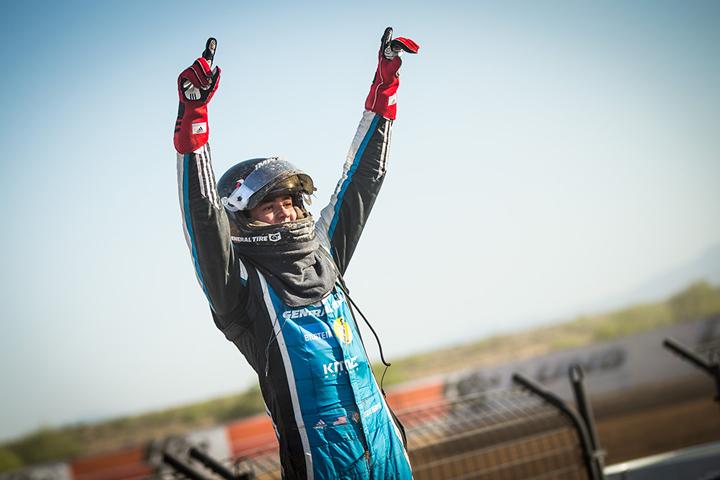 Jerett backed up his solid Pro-2 win in round 1 with a top 5 in round 2. He also took a 2nd and 3rd place podium finish in his Pro Lite truck. Jerett runs Grabber X3 tires on his Pro Lite and Grabber red letter race tires on the Pro-2. General tires give him the traction and control he needs to race against the best drivers in the world and come out on top.