General Tire racer Jerett Brooks has been in a tight battle all season to defend his 2016 Pro Lite championship in the Lucas Oil Off Road Racing Series. He is on track to take his second straight points championship if he continues to put down the type of performances he had at rounds 9 and 10 held at Wild West Motorsports Park in Sparks, Nevada. Brooks had a slim 4 point lead going into the weekend, so every finishing position and bonus point earned along the way was critical.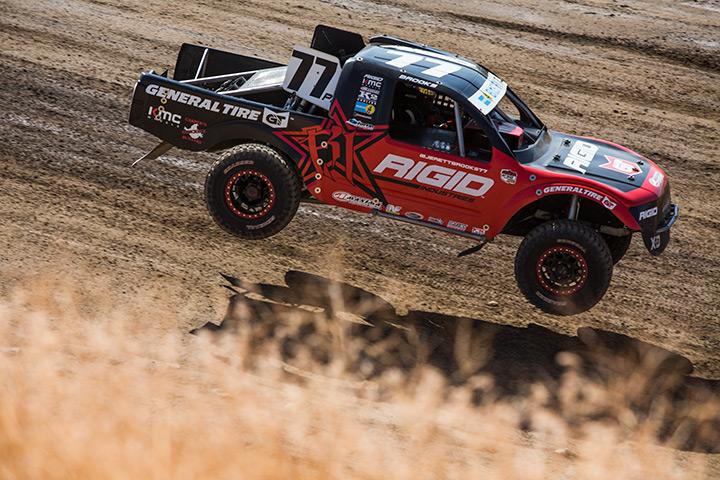 Brooks' arch rival Brock Heger had a good day in round 9 tightening up the standings, Jerett finished in second place. In round 10 on Sunday, the shoe was on the other foot. Brooks jumped out to an early lead and was joined shortly by Heger in second. Lap after lap, Brooks fended off the attempts by Heger to get around him. Jerett's General Grabber X3's were giving him the traction he needed to rail through the turns and the forward bite to rocket down the straights.
Maintaining his composure to the end, Brooks took the win over Heger and got the extra bonus point for leading the race at the halfway point. The net result was the same points lead he had going into the weekend. Heger took his best shot but got nowhere in the points.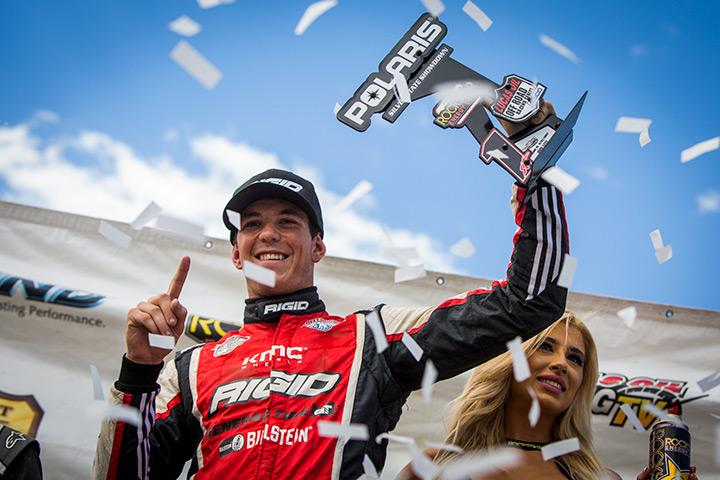 Not only is Jerett Brooks leading the points championship in his #77 Rigid Industries, General Tire Pro Lite, but he's in 4th place in the Pro-2 points championship. Racing in his rookie season in Pro-2, Brooks has moved into the 4th spot in his General Tire, Bilstein Shocks #77 just behind RJ Anderson, Brian Deegan, and Jeremy McGrath.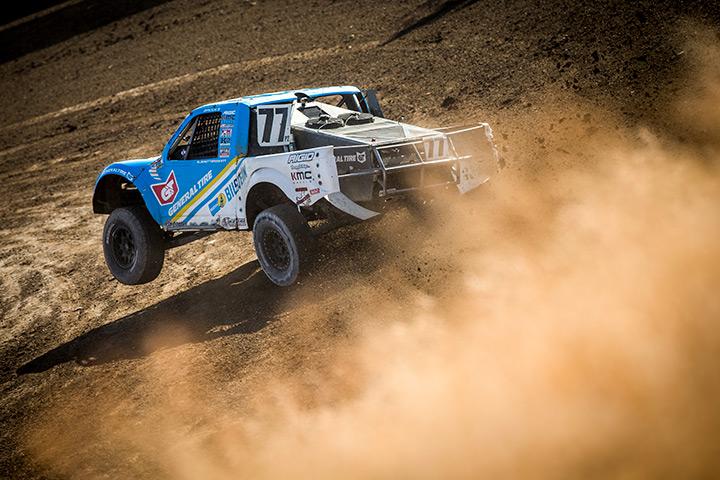 Whether he is racing his 900 horsepower Pro-2 or his championship winning Pro Lite, Jerett Brooks always has the consistent traction advantage given to him by his General Grabber tires. Each track Jerett races on in the Lucas Oil series is unique but the championship winning performance he gets from his General tires is a constant. You can enjoy the same performance, regardless if you are racing, or just commuting to work, when you ride on a set of Generals.