Kick off spring in a big way as the new GRABBER™ A/T X arrives to your local General Tire dealership today! The new GRABBER™ A/T X is a next-generation, aggressive all-terrain tire that provides exceptional off-road capability and durability, balanced with impressive on-road performance. Three-Peak Mountain Snowflake and studdability deliver confident driving in all weather conditions, making anywhere possible.
"The GRABBER™ A/T X is designed for the all-terrain enthusiast who demands off-road capability balanced with on-road performance," said Travis Roffler, director of marketing for General Tire. "This tire delivers our bold, aggressive styling with all-new solid white letters and the performance to match. The design provides confidence to the consumer, who requires a year-round solution for all weather conditions. Anywhere is definitely possible with this all-terrain tire!"
For years, General Tire has been a leader in the all-terrain tire segment. The best of both worlds, the GRABBER™ A/TX was born from the GRABBER™ X3's strong and stylish sidewall combined with the reliable and consistent tread elements of the GRABBER™ AT2.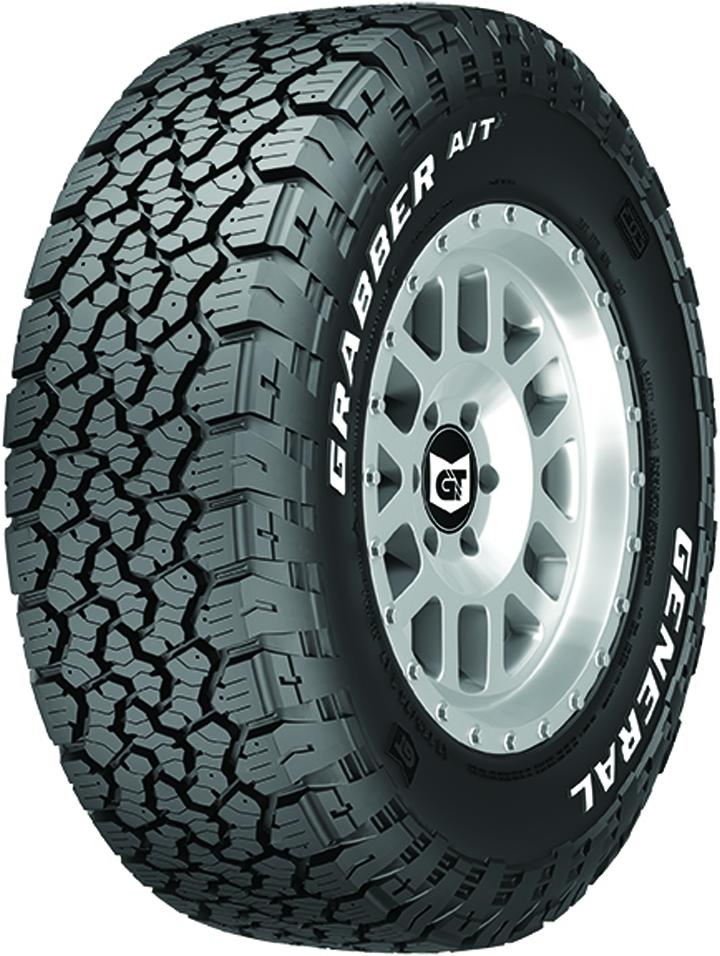 The robust design and materials of General's signature DuraGen Technology provide long, even wear with excellent cut and chip resistance. Traction notches offer additional grip in dirt, snow and all loose surfaces while stone bumpers help release stones and debris.
GRABBER™ A/T X also features design elements that allow exceptional performance. Comfort Balance Technology is a tread cushioning system with an acoustic tread pattern that provides a more comfortable, quiet ride on the road. While Stabiltread™ Technology features a larger footprint and optimized pattern stiffness to promote even wear and long tread life.
The GRABBER™ A/T X offers excellent performance in all weather conditions, as indicated by the Three-Peak Mountain Snowflake mark. Full-depth sipes and a studdable design make this an ideal tire for those that desire added ice grip.
The GRABBER™ A/T X will be available in 27 LT-Metric sizes ranging from 15" – 20" rim diameter, primarily LR E; 10 floatation sizes ranging from 14" – 20" rim diameter, OD from 27" to 37"; three metric sizes ranging from 16" – 20" rim diameter in widths up to 305mm; and six new sizes.