General Tire racer Jerett Brooks took his second straight Pro Lite championship racing in the Lucas Oil Off Road Racing Series. He credits his incredible success to consistent results racing on his General Grabber X3 tires. In 13 rounds of racing, he was on the podium 11 times. He is always up front putting points in the bank.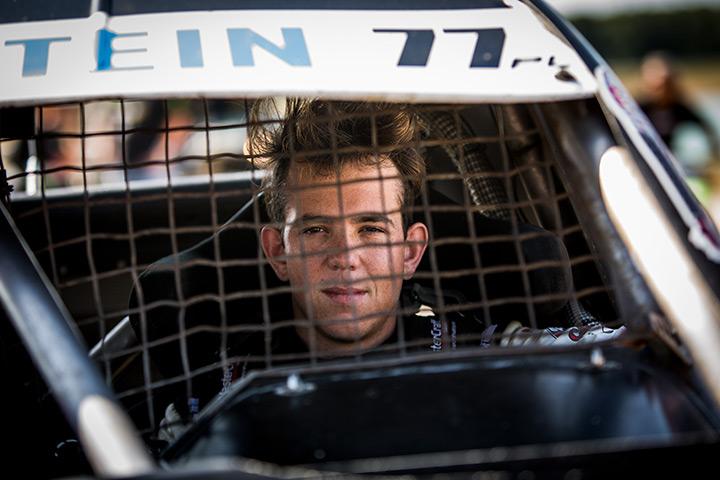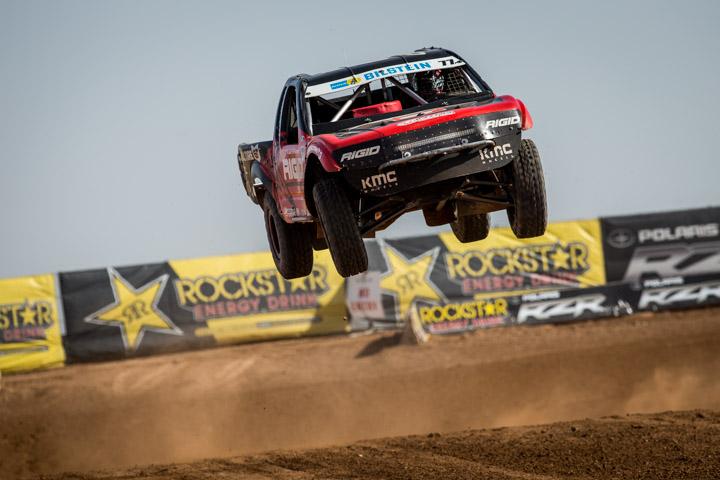 "We are really excited about Jerett's back-to-back championships in ProLite," stated Travis Roffler, marketing director for General Tire. "Racing is always challenging and you can never take anything for granted. We work hard to provide teams and drivers like Jerett a consistent, quality tire so they can focus on the many other factors involved in trying to win races and championships. We're proud of Jerett and his team and we congratulate them on another outstanding season!"
Not only does he race and win in the Pro Lite class, but he also races a Pro-2 truck. Jumping from the smaller Pro Lite truck into the high horsepower Pro-2 is like night and day. The one consistency he has is the traction and control he gets from his General tires.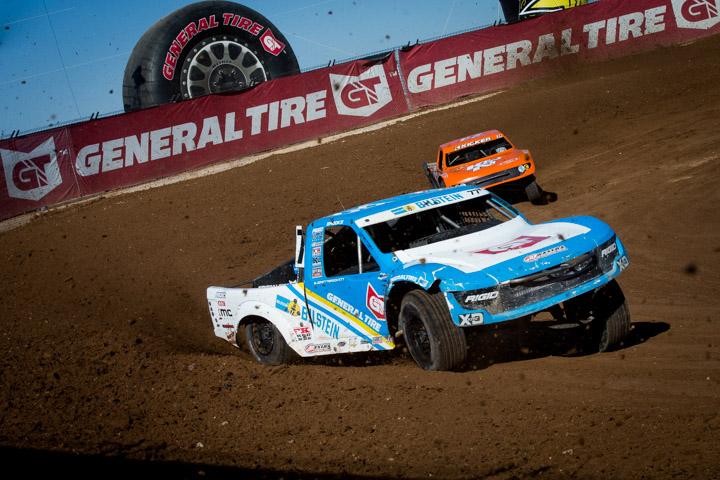 "We had a really close battle for our second straight Pro Lite championship this season," said Jerett, "Our consistency was the deciding factor. When we stay out front, we stay out of trouble. If you get back in the pack, you have to get really aggressive and move people out of the way. We would rather run out front and stay clean. Our General tires help us to get great starts and run our lines consistently to stay out front."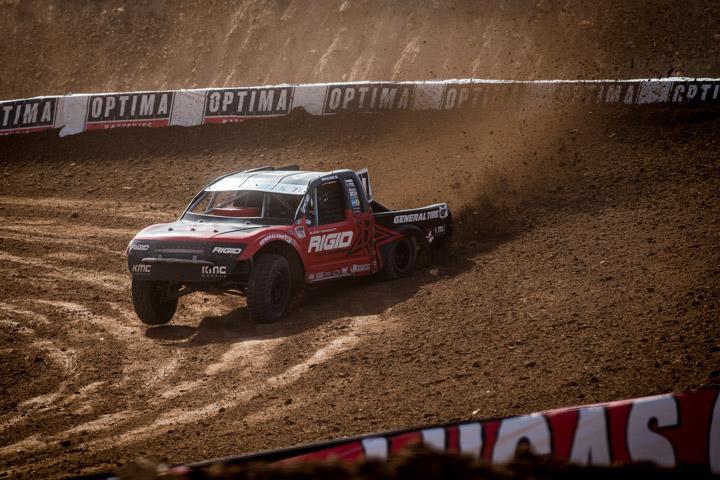 Every track in the Lucas Oil series is unique. Adding to the challenge, track conditions during the day can change dramatically. Jerett's General tires give him the same top performance regardless of the track conditions. That takes one variable off the table, and allows him to focus on the countless other details that are the difference between winning and losing. General Tire has worked with racers like Jerett to develop their incredible tire designs. In fact, the General tires he runs on his back-to-back championship winning Pro Lite truck are DOT approved. You can run the same tires on your own truck, or SUV.