General Tire racer Jerett Brooks took the Pro Lite class points lead in the Lucas Oil Off Road Racing Series with his win in round 5 at the Utah Motorsports Campus in Tooele, UT. It was his first win this season in the Pro Lite class, but his 5th podium finish in a row. In addition to racing in the Pro Lite class, where he is the defending points champion, Brooks does double duty, also competing in a Pro-2 truck this season. He won his first time out in Pro-2 and earned a third place podium in round 5.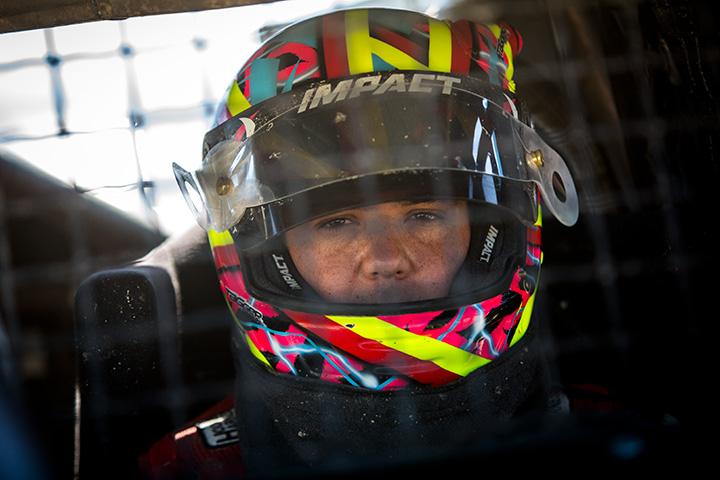 Jumping back and forth from his smaller Pro Lite truck into the bigger, more powerful Pro-2 truck on race day, takes a lot of effort. The set-ups on the two trucks are similar but the one common factor is the superior traction and performance of his Grabber X3 tires.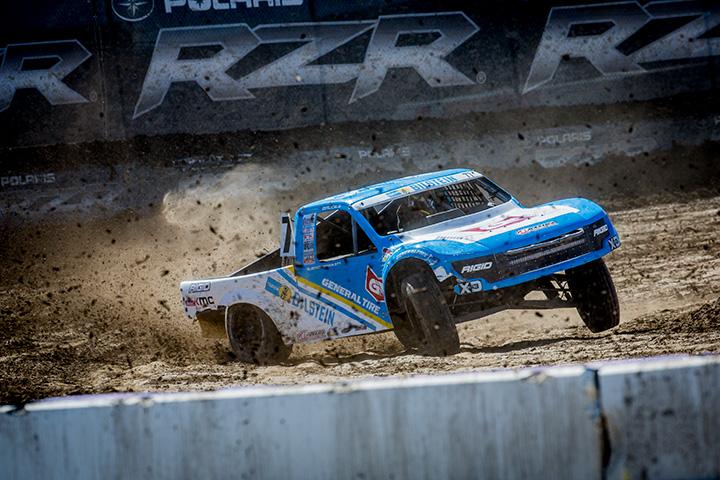 "We had a successful weekend in Utah," said Brooks, "Our Pro Lite win put us on top in the championship points standings, but we are just as proud of the speed we found in the Pro-2 truck. We were back on the podium, and very close to going back to back in round 6. The track was tricky, but my Grabber X3 tires were hooked up when I needed them most. We feel confident that we will continue to build on our success, and be just as fast in rounds 7 and 8."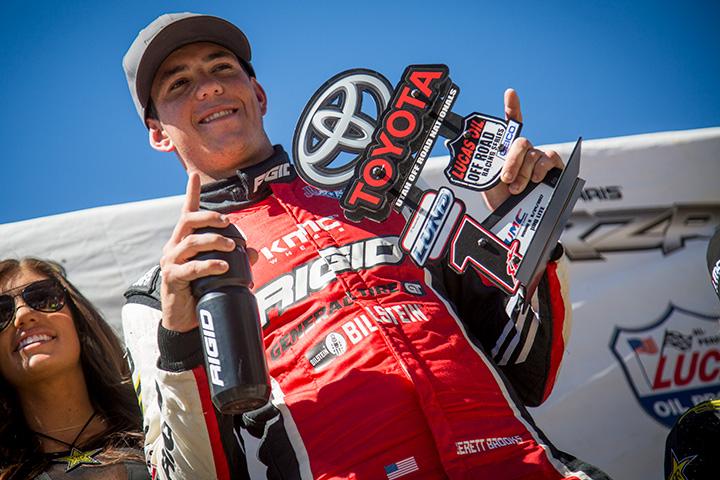 The track in Utah is very difficult. The clay based soil develops deep ruts and has a tendency to harden as it dries. It can be slick and tacky at the same time. Racers have countless suspension adjustments they can make, but it all comes down to the tire's contact patch on the track.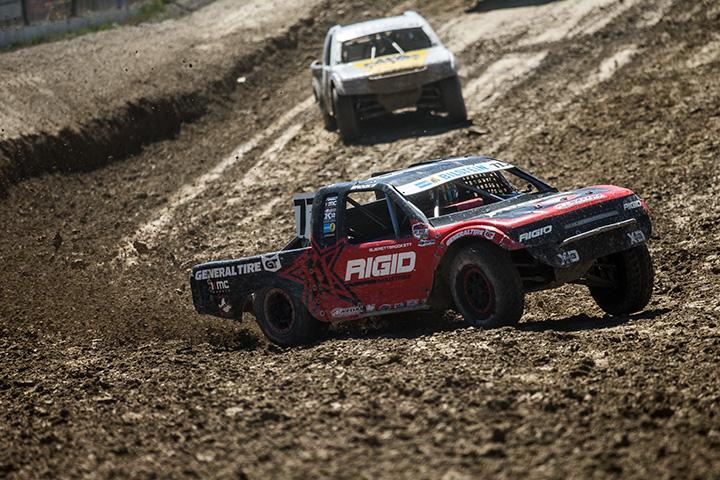 General Grabbers gave Jerett Brooks the ability to run up front in two different classes. You can have the same traction and control with a set of General Tire Grabber X3's on your truck.