General Tire is taking Anywhere Is Possible to a whole new level this spring with the addition of two new tires to its already robust lineup!
G-MAX RS
Coming this February, General Tire's G-MAX RS! A summer, ultra-high performance tire that is a smarter tire for a smarter driver. Smart Grip Technology delivers impressive handling in dry and wet conditions and a crisp steering response. StabiliTread Technology provides a larger footprint and optimized pattern stiffness, promoting even wear and a long tread life.
Chosen as the sole fitment for the 30th Anniversary Edition Saleen Mustang, the G-MAX RS also offers Smart Monitor Technology which incorporates the Replacement Tire Monitor (RTM). An indicator that is clearly visible on the tire's center rib. When the tire wears to 2/32 of tread depth, the indicator transforms to read "replace tire" alerting the driver a tire change is needed.
The G-MAX RS will cover 50 sizes ranging from 16" – 20" with a UTQG of 360 AA, and a 45-day trial for all consumers.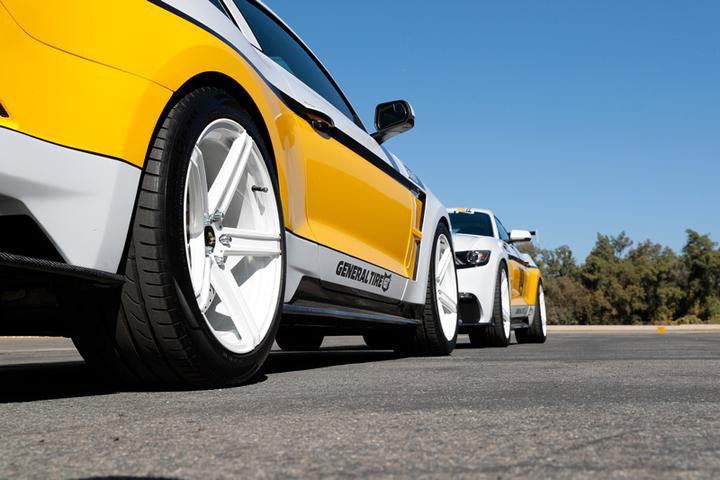 GRABBER ATX
Kick off spring in a big way March 1, 2018 when the GRABBER ATX arrives to your local General Tire dealership! The GRABBER ATX is a next-generation, aggressive all-terrain tire that provides exceptional off-road capability and durability, balanced with impressive on-road performance.
The best of both worlds, the GRABBER ATX was born from the GRABBER X3s strong and stylish sidewall combined with the reliable and consistent tread elements of the GRABBER AT2. DuraGen Technology provides long, even wear with excellent cut and chip resistance and Traction Notches offer additional grip in dirt, snow and all loose surfaces.
This tire is perfect no matter the weather as it features the Three-Peak Mountain Snowflake mark and has a studdable design for those that desire added ice grip.
The GRABBER ATX comes in 22 LT metric sizes with rim diameters between 14" – 20".
For more information on either of the above tires, keep checking back with www.generaltire.com.