Britt Myers
Growing up my mom was a single parent. My Grandfather would take me fishing, and that's where I found my passion for it. When he would tell me on Wednesday that we we're going fishing on Saturday, I couldn't wait until the time came. I couldn't sleep! As child I have so many awesome memories of all those fishing trips but unfortunately I really don't have any photos. Thinking back on it, I would love to have some of them.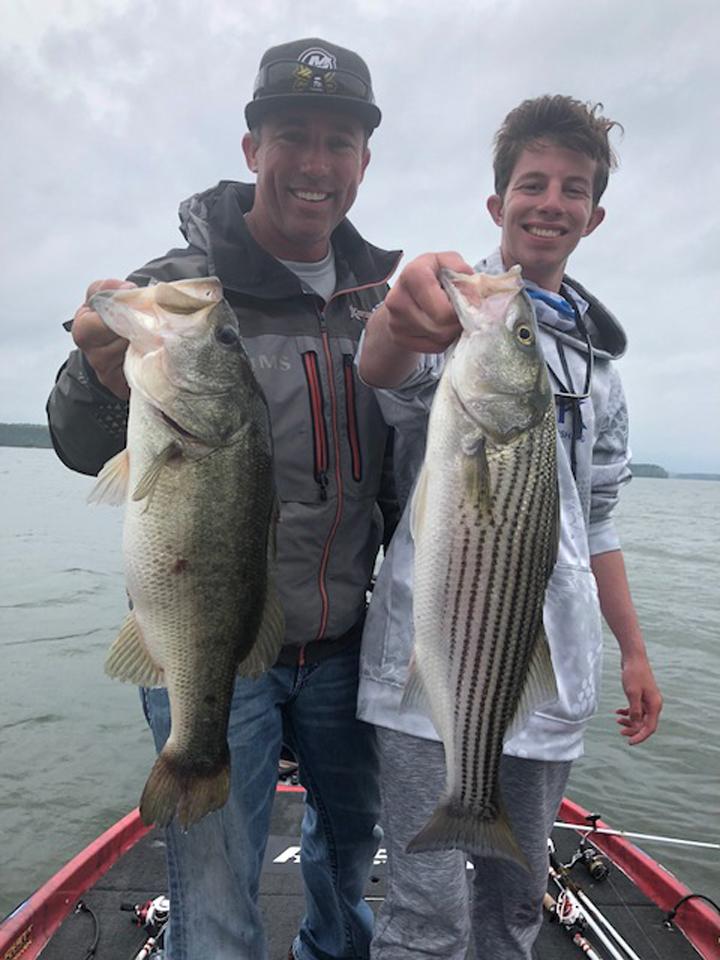 Fast forward to years later and now I'm fishing professionally. Having two boys of my own, I have the opportunity to relive this again with me being on the other end and absolutely loving every minute of it. I've been super fortunate to be able to fish and travel all over the country while getting to spend some quality time with the boys outdoors. I couldn't imagine it any other way....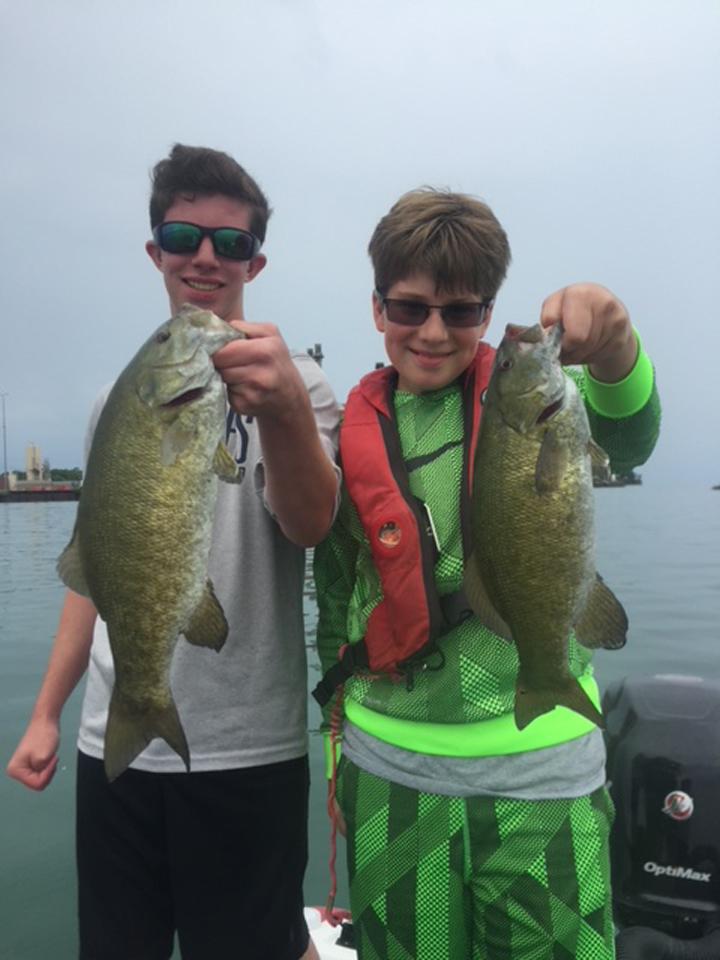 Ott DeFoe
My dad was a big part of getting me fishing at a young age. We took family trips to Okeechobee and that's where it all began. Once we were hooked, we started fishing tournaments in local clubs. He took the time and effort to encourage my passion for bass fishing. He taught me how important it is to instill the love of the outdoors and fishing in my own children.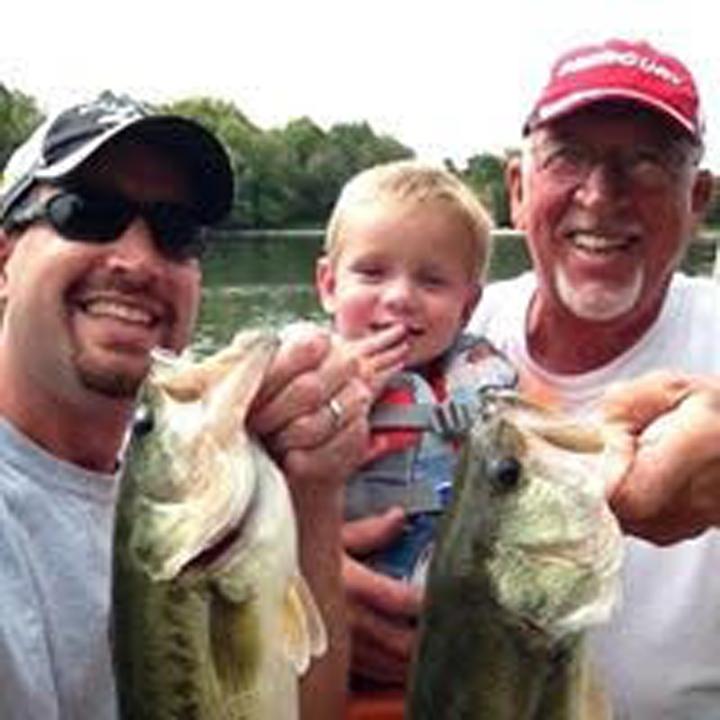 Whether we are fishing from a boat, kayak, or the bank it is important to connect with them together and individually. Being in the outdoors and spending that quality time together is what makes it the most fun and enjoyable sport there is! I am thankful for a great dad and blessed to be called Dad!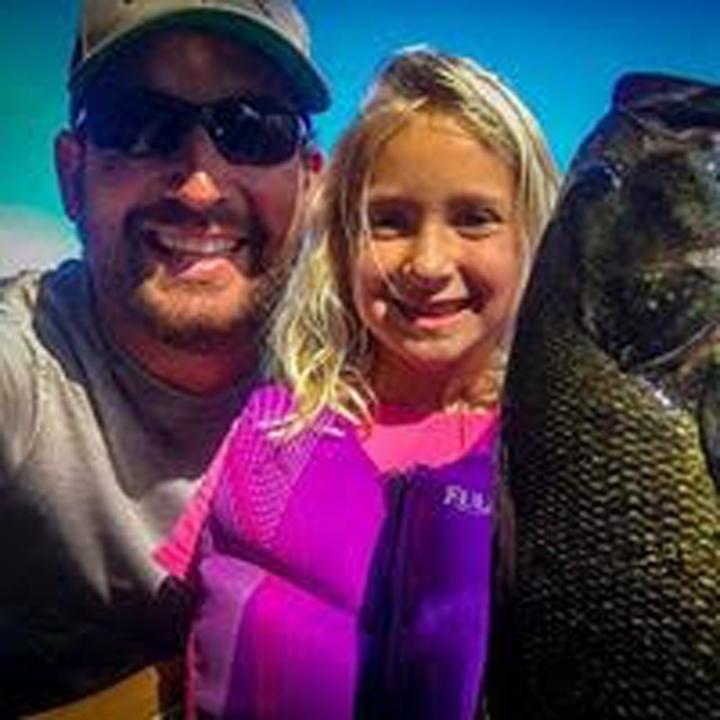 Skeet Reese
All that I know is that I wouldn't be fishing for a living if it wasn't for my dad! He grew up in south Louisiana catching bass, frogs and crawfish and enjoying the outdoors. He then transferred out west for the Coast Guard and created a family and life here in California. His love and passion for the outdoors continued here and fortunately for me he shared that love with me. I remember catching my first bass when I was 8 years old, sitting in a small inflatable raft with my dad. That bass was 10 inches long, but I thought it was huge! And I remember how crushed I was when he made me release it - the minimum to be legal was 12 inches. But still, that one moment in time with my dad is where my passion for the sport began.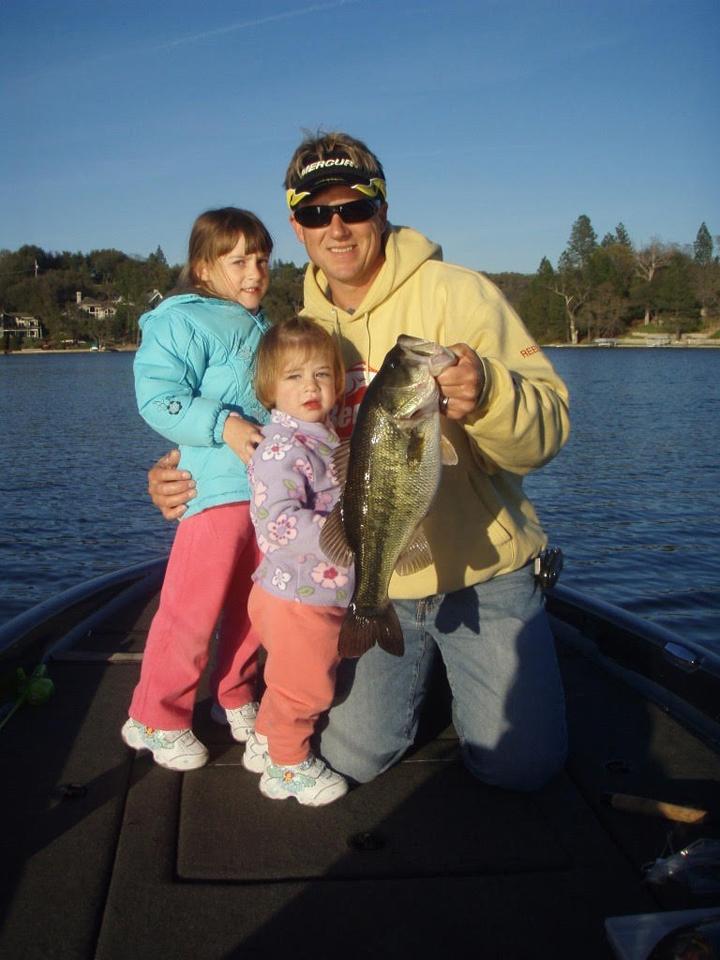 Now having kids of my own, it's a great feeling to be able to share my love and passion with my girls. We do the same things now that my dad and I did then, catch fish, frogs and crawfish.
So, thanks Dad for spending time with me and teaching me. Because of you I've been able to fulfill a dream... I get to fish for a living!
Edwin Evers
Growing up my dad used to always take me to this place called Caplinger Mills. It was an old mill on Sac River in Missouri. We'd fish from a bridge and wade in the water, it was a lot of fun. I remember one time he caught a five-pound bass, just a giant bass. We were there catfishing and catching everything else so that really stood out just how big that bass was. I always try to the same thing with my son, we take an annual float trip down another river in Oklahoma, the Elk River.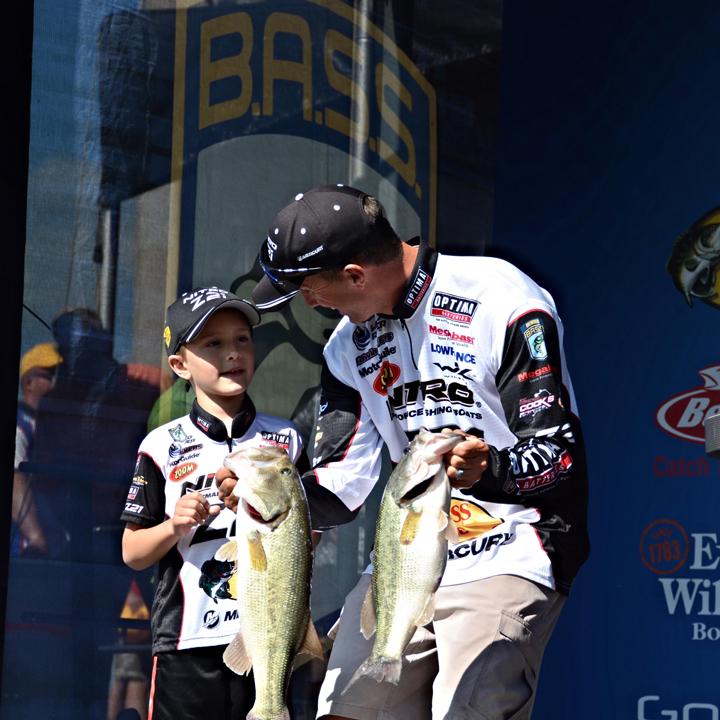 We camp overnight and do everything from rope swings to jumping off bluffs to going in caves and, of course, fishing. We camp right there on the river banks. It's all about getting out and making memories with your kids. Or, as my dad did, taking me fishing on the Sac River and fishing off that bridge.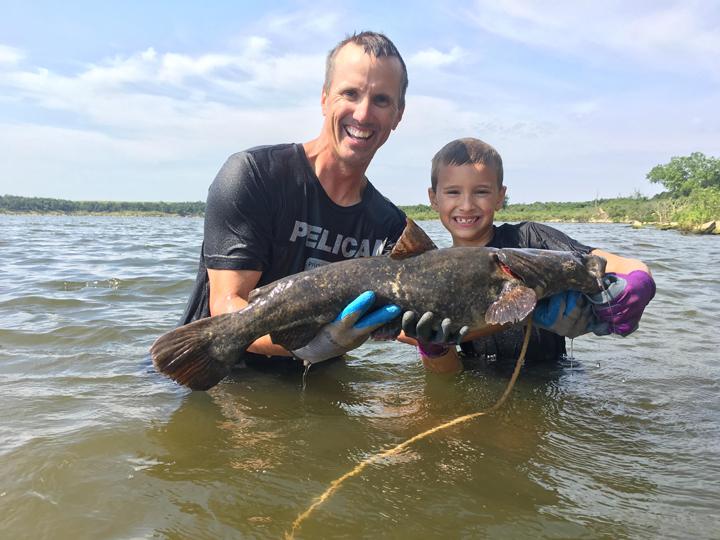 Bill McDonald
We grew up fishing. That's what we did. My parents, my aunts and uncles… We leased a strip pit with a house on it so we spent our weekends fishing out in Brazil, Indiana. My grandparents had farm ponds so when we'd stay with them in the summer we'd fish there. About every other year, wherever Outdoor Life or Field and Stream wrote about, that's where we'd plan a summer vacation to.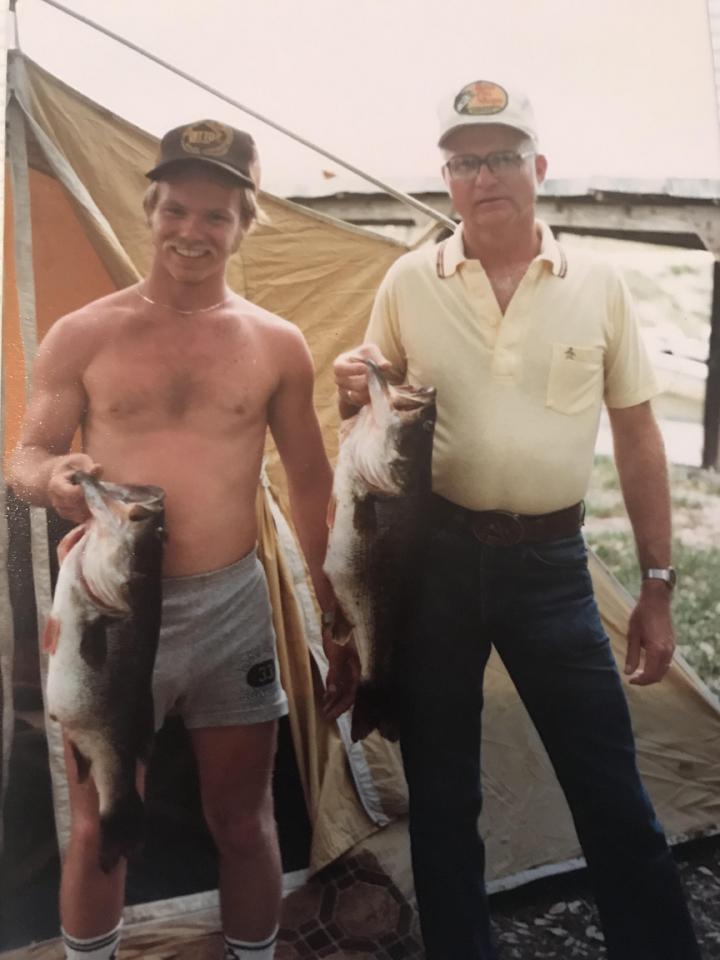 So, I grew up fishing, hunting and being outdoors with my parents. That's what got me started. My dad always supported me as I got to fish competitively in tournaments. Things took off and went from there.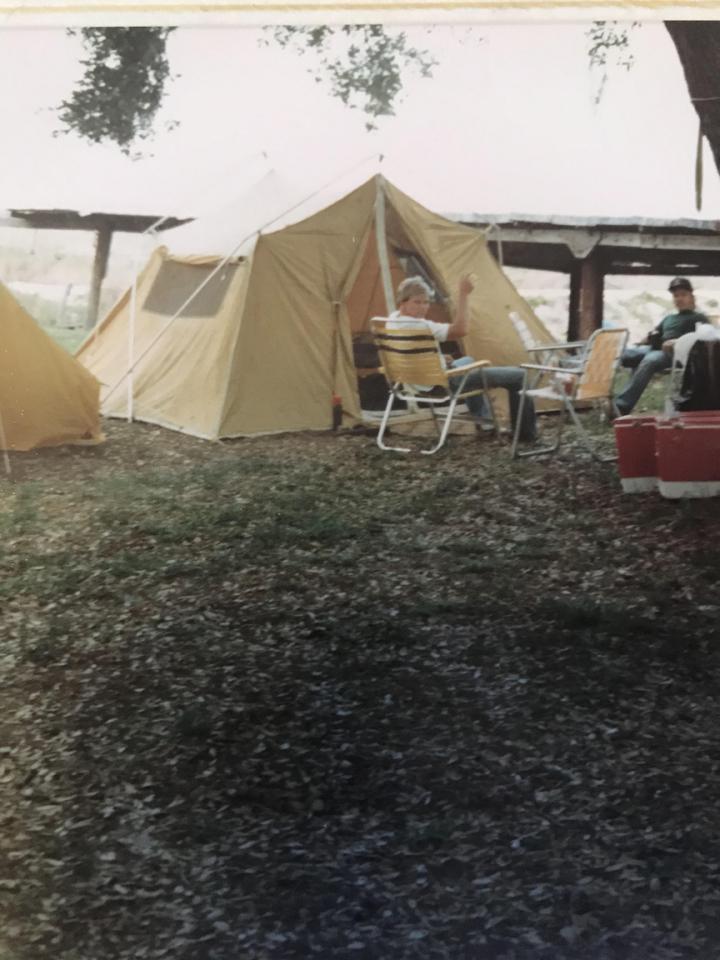 John Crews
My dad used to take me on destination trips as a kid. We went to Lake Okeechobee in Florida a few times, and to Santee Cooper, South Carolina. He didn't fish himself, so he'd hire a guide. He tried so hard to do whatever he could to make me happy. He really could care less about fishing, but he took me all over the country because he saw how much I loved it.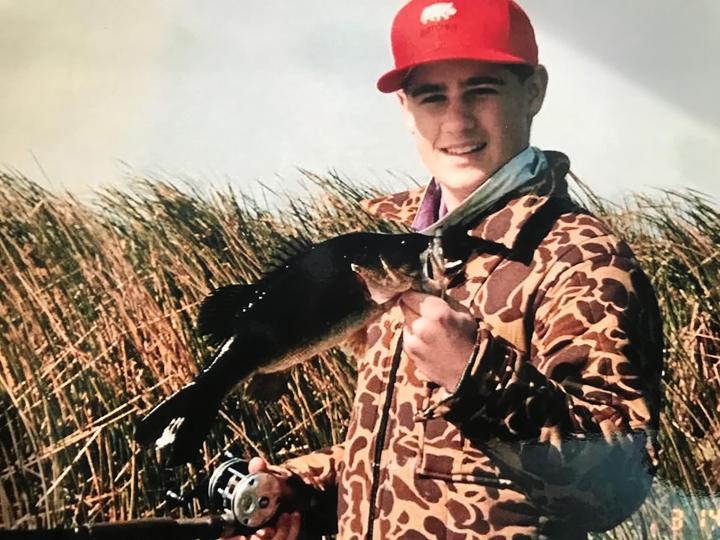 As a father now, I understand exactly why he did it. He loved me that much. He would get the biggest kick out of the guides being amazed when we would fish with artificial lures and I would whack 'em. My dad thought that was the greatest thing. Now my dad comes to a number of my tournaments or watches along online. He's the best dad I could have ever asked for. I'm so proud of him. We met some good people on those trips, and I remember so much about them. Those memories will last for the rest of my life.