As dawn broke and the motorcycles and quads left the starting line, you could see the frost shimmer on vegetation that grew around the course. The last race of the 2015 Best in the Desert season was already on, and temperatures hadn't yet risen up to 30 degrees yet. Luckily for the trucks and buggies, it's the poor motorcycle and quad riders who go out in the first of what is actually three races that day. Once the riders were done, the smaller buggies and trucks took off for a two-lap race (race 2). As they finished up their day, the big trucks and buggies—the 6100s, the Trick Trucks, and 1500 buggies—take the course for three laps (race 3) through the Jean, Nevada, area. For a number of guys who were on the verge of changing overall points placement, this was a very important race to decide the overall champions of the year. And with the race in the rear view mirror, there is time for all teams to get a couple months' break to relax and go through the race vehicles before the Parker 425 next year, starting on February 4th.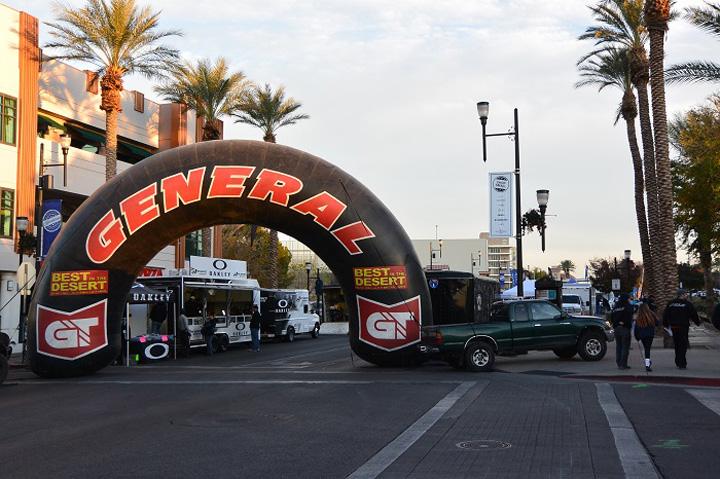 After Thursday's time trials, all entered vehicles had to head to Tech Inspection/Contingency done in downtown Henderson, Nevada. The street is shut down, vendor booths are set up, and it's always a good time during Contingency.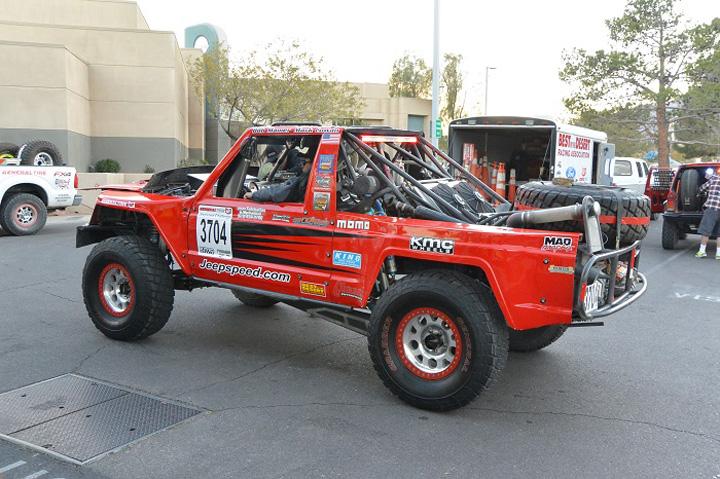 There are a bunch of cool cars, buggies, and trucks rolling through Tech Inspection this year, with a total of 217 entered racers attending Friday night's driver's meeting (thanks & credit to www.race-dezert.co for that tidbit of info).
Travis Chase & family (Chase Motorsports) waiting in line for tech inspection.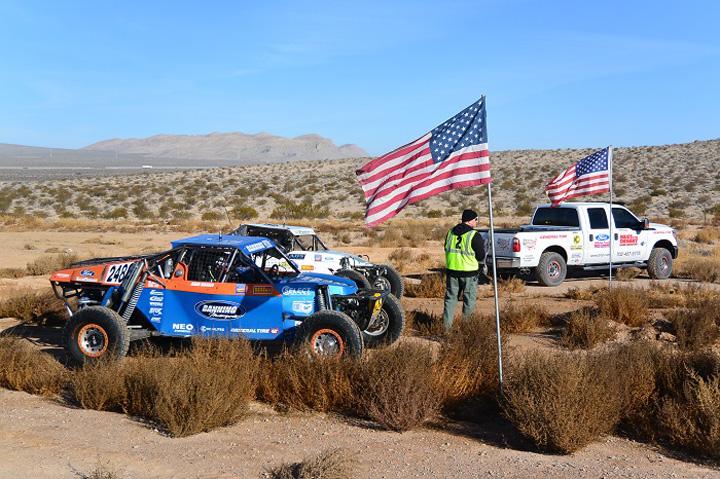 After the motorcyles and quads took off [way too] early in sub-freezing temps, the buggies, Trophy Lites, UTVS, Jeeps, and trucks of race 2 lined up around 9am to start the Henderson 250.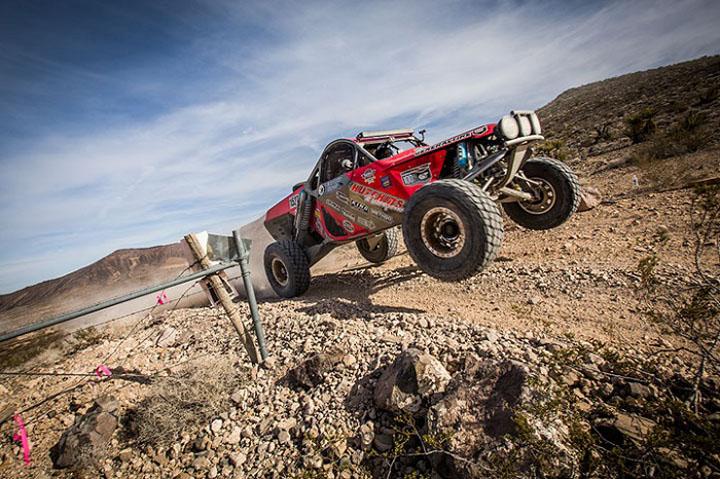 C.J. Hutchins was fighting hard to win overall champion for Class 1500 this weekend. On Thursday he was second overall fastest vehicle running time trials before the race. Hutchins ran in front of most Trick Trucks, 6100s and all other 1500s for two laps of the race, but in the third lap the buggy lost an alternator and ended up falling to a 4th place finish. It was a tough break for a team that was on track to be number one this season.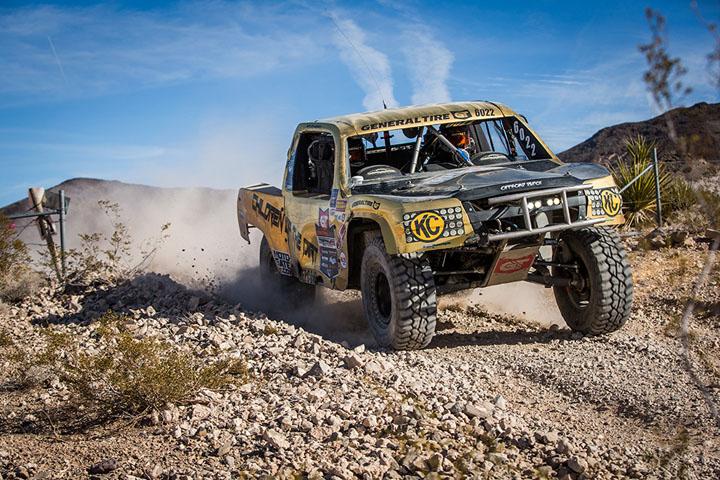 The Children of the Dirt race their way to a first place finish in Trophy Lite (and a 7th overall position) in race 2.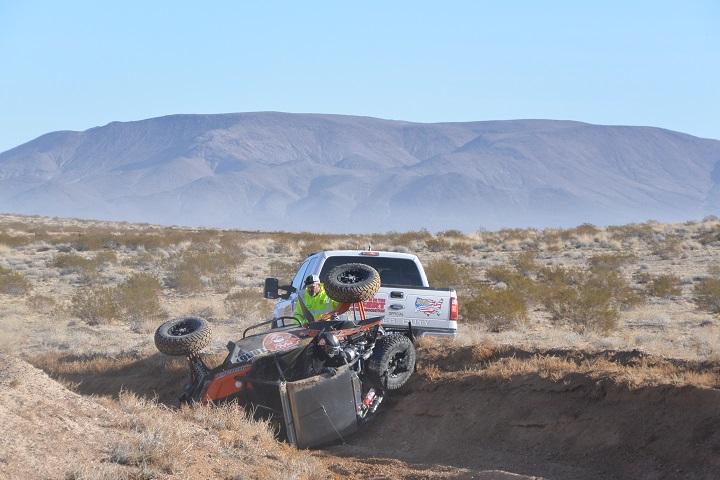 Some bad luck hit the Mad Racing #1986 UTV just seconds into the race. The bermed corner already had some grooves dug in and it sent this Polaris topsy turvy. But they got it righted and were racing again quickly after.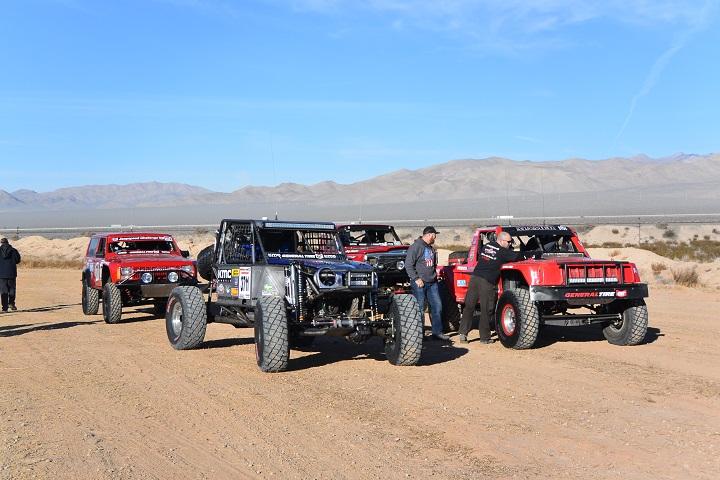 This #3711 Ultra 4 car was brand newly built and on its first race. But that's more significant than it seems: Not only was it this Ultra 4's first race, it was the first time an Ultra 4 car has raced in a Jeepspeed class. Jeepspeed has told us that next year they will be allowing certain "Jeep bodied" Ultra 4 cars to race in the Jeepspeed circuit.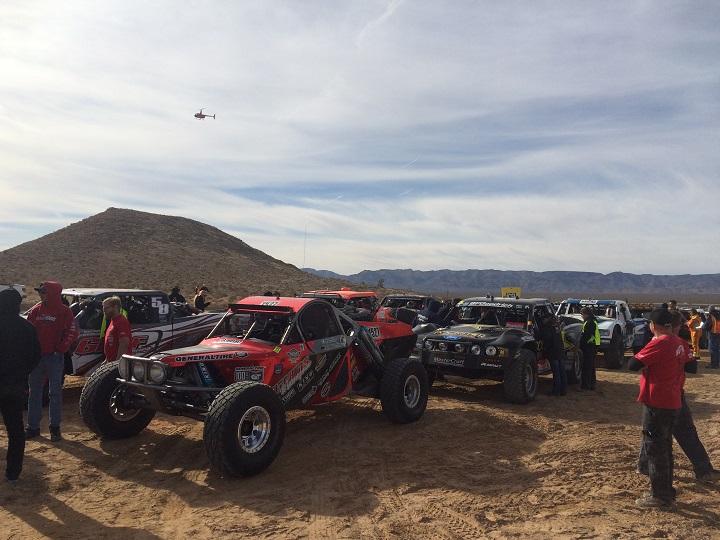 Though Hutchins ended up having issues that took him down to 4th place, it was so cool seeing his #1527 buggy sitting second in line starting race 3, in front of almost everyone else.
Chase Motorsports was able to finish the race in a 5th place position, but only after battling spark plug wire issues for much of the race.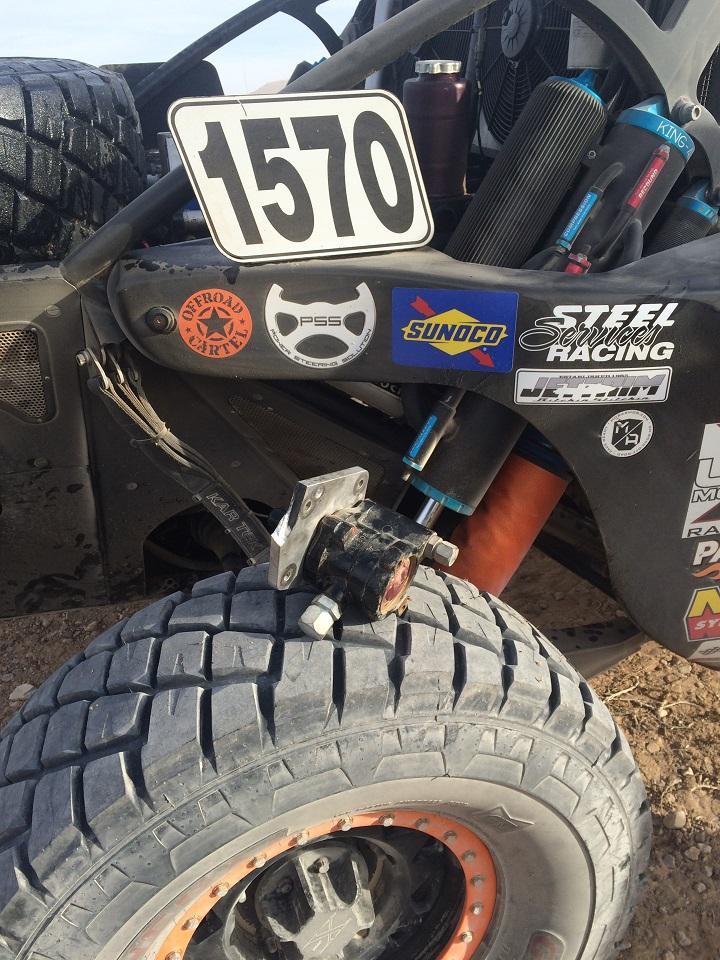 Harley Letner has a very quick but tough race. After looking so sharp in time trials just a couple days before, Letner was only able to get a few miles down the track before a power steering pump bracket failed and ate up the accessory pullies, knocking the #1570 buggy out of the race.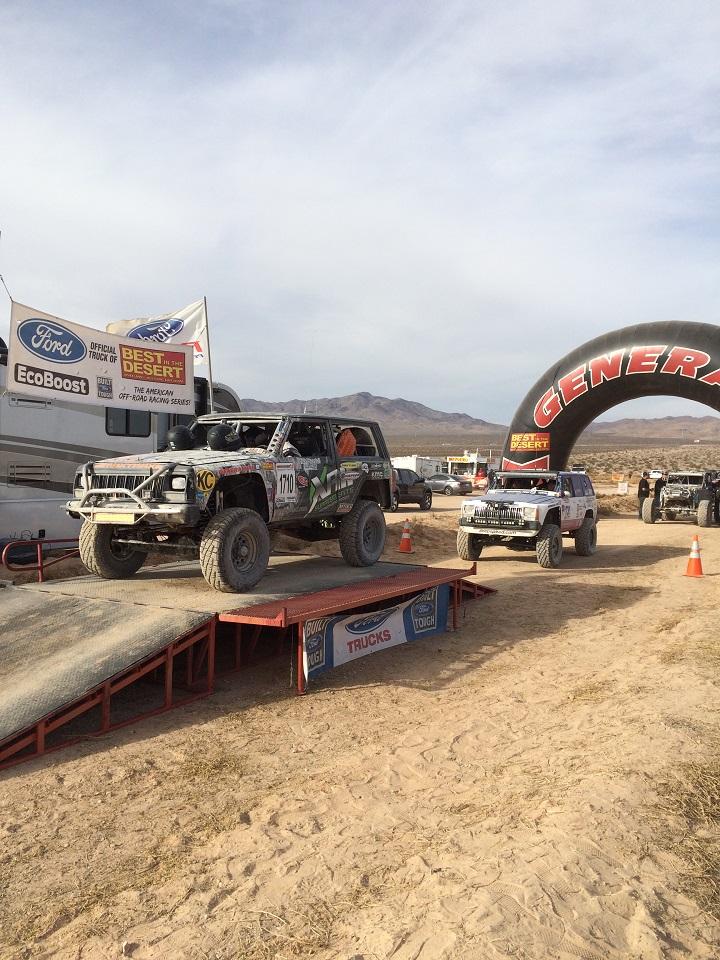 The #1710 Jeepspeed Cherokee of Randall Racing came in for his fifth 1st place in a row. Congrats guys! You're kickin' butt out there!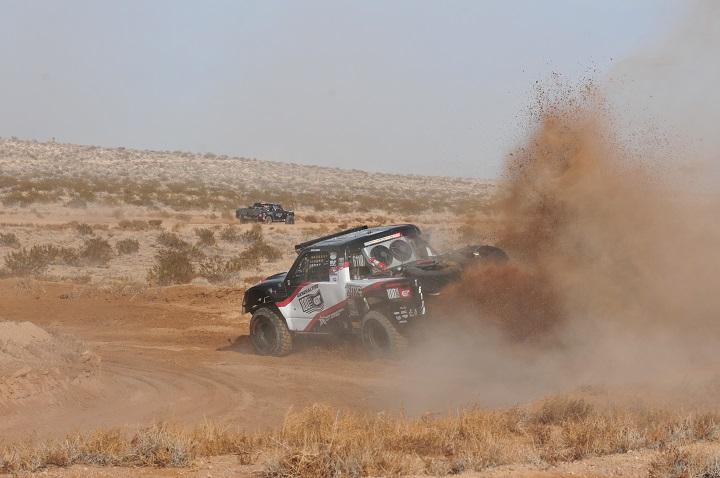 Jim Riley raced a good race, but unfortunately the rigors of off-road racing can take their toll on every single part of any race truck. Nothing is impervious. Riley suffered a flat and a couple other mechanical issues but was able to get to the finish in tie for a 9th place.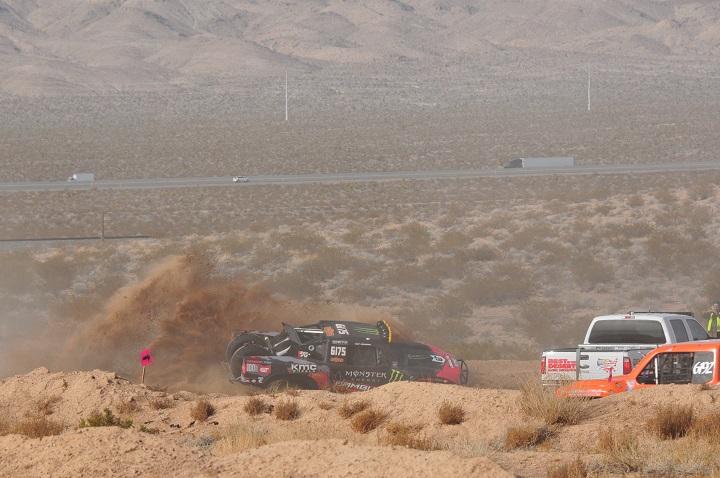 Camburg Racing wasn't on the course for a minute before they came to an obstruction. The Brenthel truck had flipped in one of the first few turns, blocking the left lane. Quick-thinking Zaiden yanked the wheel and drove straight over the berm into the race lane of the start while he still had momentum so he didn't end up getting stuck behind a flipped truck that wasn't going anywhere quickly. They ended up finishing 6th after a wheel was bent and got caught on the brake caliper, holding them up for more than 15 minutes after they'd fought their way toward the front of the pack.