Hi, I am Greg and I like to go off road.
You might have seen some of my adventures on Instagram under the account Bananas Overland or on the General Tire Instagram and Facebook page. For those that haven't, it's a pleasure to meet you!
I drive a modified Lexus GX470 riding on 35-inch General GRABBER X3 rubber.
Yep, I off road in a Lexus!
It's a very capable 4x4 platform with some modern luxuries. And why Bananas? Well … my friends and I just like to have fun and #GoBananas!
The story that follows is the latest adventure for the black GX470 that I call the Baja Banana.
Last month I was invited to attend a promo ride for Express Rally's 2020 Adventure Series Overland event in the Ozarks National Forest located in Arkansas. It was a nine-hour drive, but I had never been to that trail system, so I accepted.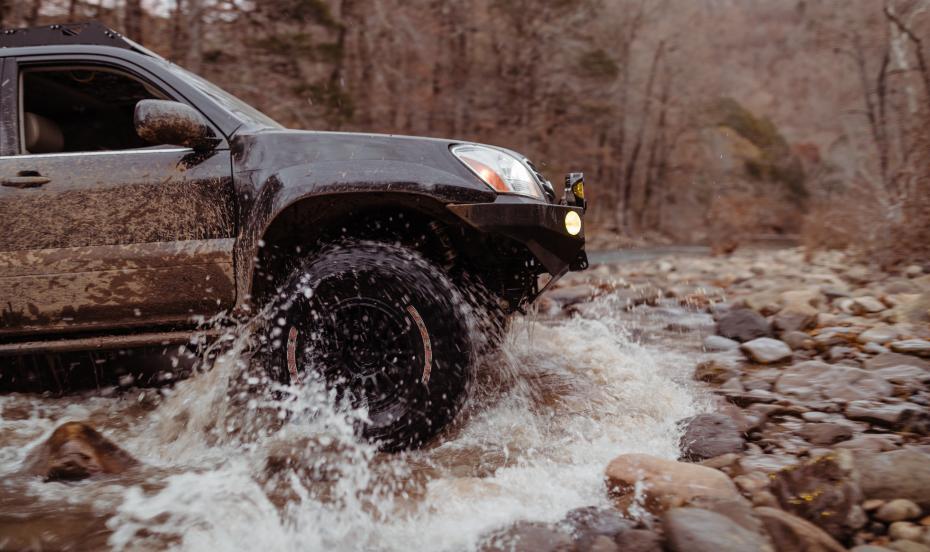 Honestly, I did not know a lot about the Ozarks tail systems and wasn't expecting much. Wow, was I surprised.
The invited parties were instructed to arrive at the Oark General Store early that morning where we all made introductions. Many of us had known each other from social media, but meeting face to face for the first time. The group included a mixture of adventure rigs from Toyota, Jeeps, BMW adventure bikes and a sweet old school Land Rover.
From there we aired down and hit the trails for what would be an adventurous day of wheeling in the backcountry. The Express Rally guys did a great job mapping out the day. The trails were a good mixture of easy to difficult that challenged all skill levels and rigs. The terrain was heavily wooded, had a ton of rocks, plenty of great water crossings and spectacular views.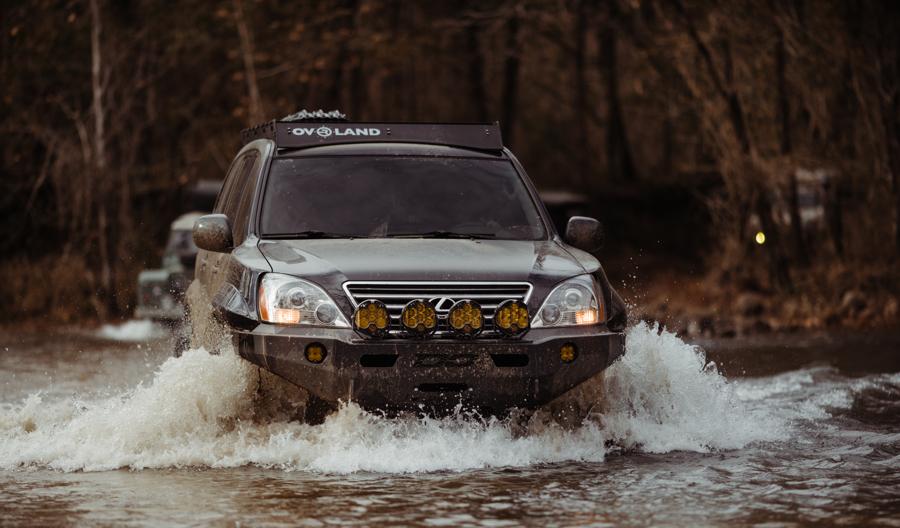 If I had to pick, I would have to say my favorite part of the trail was Car Wash Falls.
As you are traveling down the trail, identified by the Forest Service Motor Vehicle Use map as Big Piney Road, you reach a limestone bluff which is about 20 feet above the trail. A small stream spills over the top providing a unique waterfall experience as you ride along the banks of Hurricane Creek.
After a day of wheeling, we arrived at camp, and set up our sites. The crew heated up some homemade chili while we sat around enjoying some local brews and relaxed by a warm fire.
The next morning, we packed up and eagerly hit the trails again. We started out with a few scenic easy trails, but with a long drive home ahead of me, I decided to split off early with the bikes and one of the Jeeps.
That would not be the end of the adventure, however. Shortly after leaving the main group, one of the bikes developed an issue and would no longer run. Putting our collective mechanical minds together, we attempted a trail fix, but unfortunately, we didn't quite have everything needed to get it back running. The only solution was to tow it in. But that would not come easy as we had several miles and a handful of water crossings between us and town.
It was a slow go, but we eventually returned everyone to town safely. So much for attempting to get home early… but you never leave anyone behind on a trail.
I made a few new friends that trip, and I have to say, one great thing about the off-road community is how you can become close friends with people you meet on the trail. I also have a new appreciation for The Ozarks and am already planning the next trip.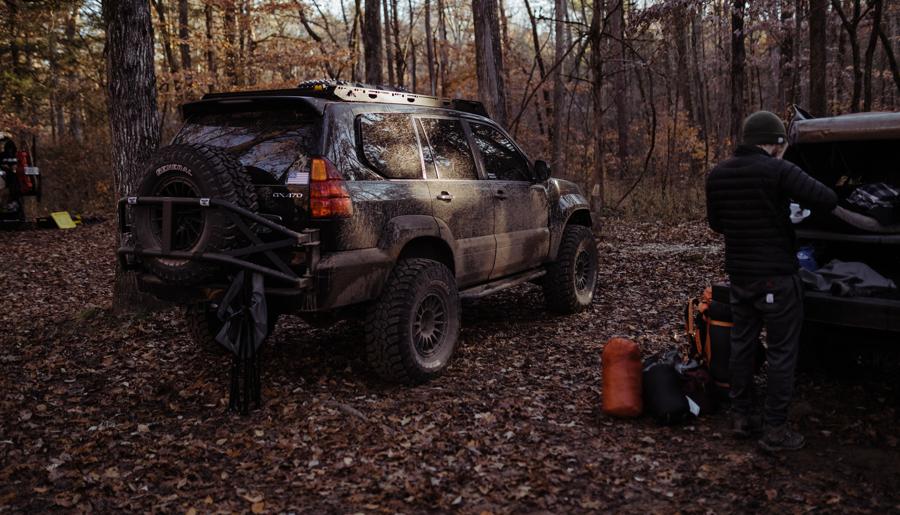 All photography provided by Blk Elk Media