General Tire / Bilstein's Jerett Brooks climbed the podium during the Crandon Championship Off Road short course events scoring second-place and third-place finishes in the Pro2 races, and then finished the weekend off by turning in a dominating win during the Sunday special cup event open to both Pro2 and Pro4 trucks. The races were held at Crandon International Off-Road Raceway in Wisconsin.
Jerett's update for the TEAM GT Fans: 
After our first race in Antigo, WI,  we came back home with an empty feeling. Even though we did great and came home with two podium finishes, that was not our ultimate goal. My team and sponsors have been putting a winning truck together, and we strive to be on the top of the box!
We knew Crandon would not be easy as the Midwest is full of very competitive drivers. The energy  of all the fans continues to push me harder to achieve our goal. We wanted to put on a show for the Cup Race and that is exactly what we did. I told my team earlier this week, "Give me a winning truck, and I will take care of the rest."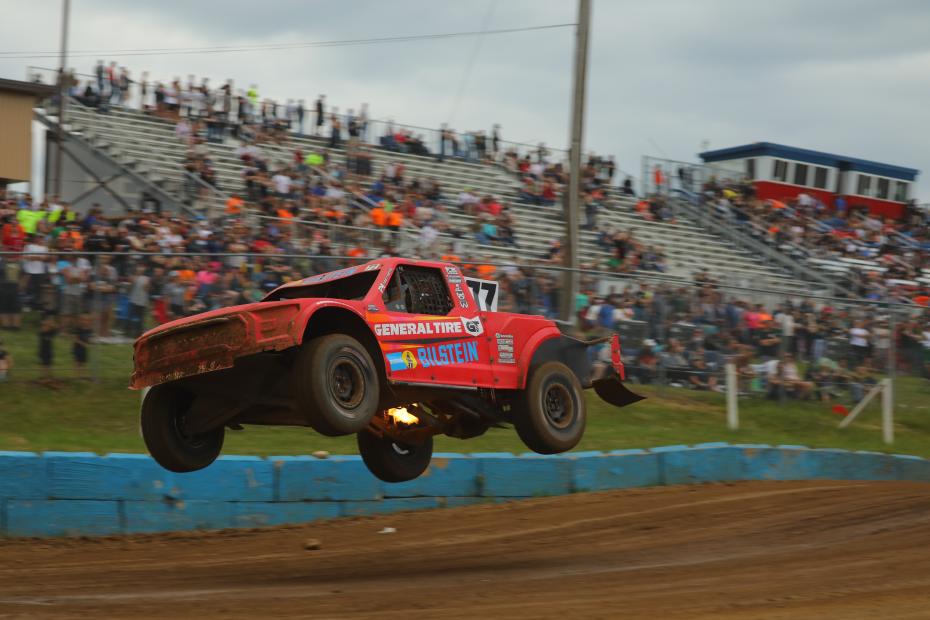 The General Tire Grabbers X3 delivered just as promised. The Bilstein Shocks took it all and were key to set the truck properly on straight-away runs, jumps, and turns.
The results were more than what we expected after taking a power slide on turn three to overtake the leading truck. We checked out and had a huge gap, and the rest was history! We finished in first, nine seconds ahead at the checker flag.
The General Tire Mud Terrains were great in the mud. Marco Robelo with General Tire  came up with a new groove that he tested last week in their Uvalde,  TX proving  grounds.  These new groove patterns were key to winning the Cup Race at Crandon. The Bilstein Shocks were amazing. Shocks are huge in Pro2, and they really helped us with traction.
All of this, in addition to my team's work, were the key factors to outrun the Pro-2s and Pro-4s in the Cup Race.
ERX Motor Park in Elk River, MN cannot come soon enough! I will take this time to enjoy my family and prepare for the next race, continue to make the fans happy and to make  my  team and sponsors proud! See you at ERX, and stop by to chat and see the truck. We look forward to meeting you there to continue this successful season!