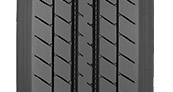 Improved Performance Tread Pattern
New tread design provides proven fuel economy and performance in a demanding application.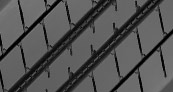 Innovative Stone Repellent Tread Pattern
Patented groove technology leads to minimum stone retention and extended casing life.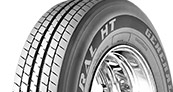 Reinforced Damage Reducing Sidewall
Scruff ribs protect sidewall from curbing and cutting.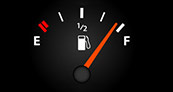 Low Rolling Resistance
Tread compound reduces cost by optimizing fuel consumption.