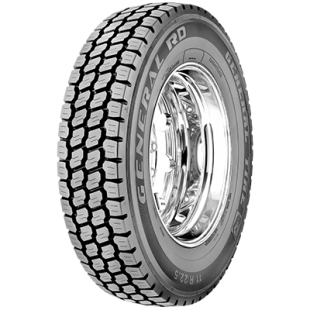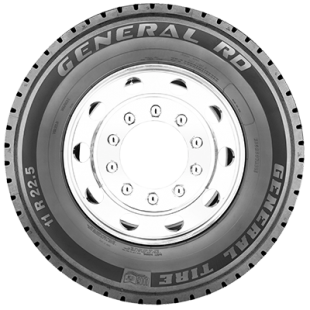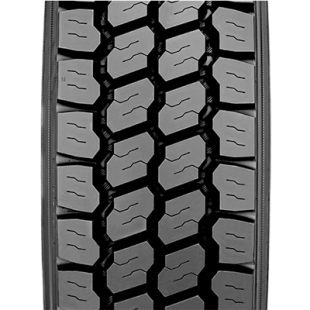 LONG/SHORT HAUL, HIGHWAY SINGLE/TANDEM DRIVE AXLE TIRE
A tough open-shoulder regional drive tire with a tread design that delivers reliable wet/dry traction, resists irregular wear, and high mileage with a compound resistant to cuts and tears.
Features & Benefits
An OPEN SHOULDER DRIVE tire that gives long life over short or long hauls with great traction.
 
Innovative lug angle provides OUTSTANDING TRACTION throughout the life of the tread.
 
Tread design provides excellent wet/dry traction, RESISTS IRREGULAR WEAR and reduces stone retention.