The Mint 400 race has always had a strong turnout of celebrities and the famous throughout its history. Many know of the race through Hunter S Thompson's novel, Fear and Loathing in Las Vegas. Thompson's blending of fact with fiction created the concept of gonzo journalism. The book was made into a movie starring mega actors Johnny Depp and Benicio del Toro in 1998. Many actors who were also formidable racers have competed in the race like James Garner, Steve McQueen, Patrick Dempsey, and others. This year's event was no different. The grand Marshall of the race was Mr. Lifestyles of the rich and famous himself, Robin Leach.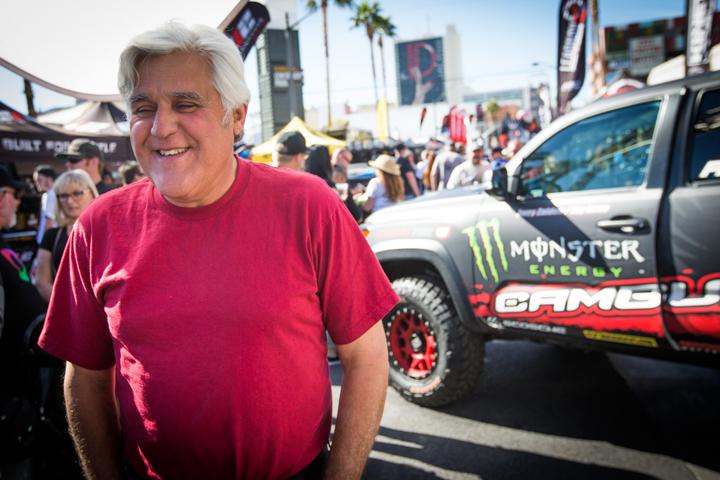 Behind the wheel of a Camburg Racing prepared Toyota Tacoma TRD Pro pick-up was none other than Jay Leno. Anyone who has seen an episode of Jay's Emmy-winning "Jay Leno's Garage" knows that he can drive anything, and ride on two wheels. His exotic car collection includes many early vehicles that are quite difficult to operate; Jay does it all the time with regular jaunts around Southern California for his show. Jay filmed his race weekend for an episode of his show. Jay drove lap one with off-road racer Ryan Millen navigating. On lap 2, Jerry Zaiden and automotive journalist Fred Williams got in and took the truck to the finish. Not only did they take the win in class 7300 but finished 6th place overall in the 2 lap race.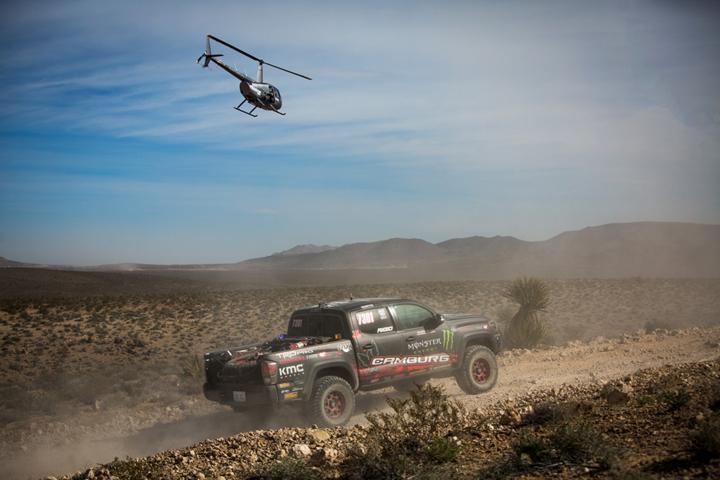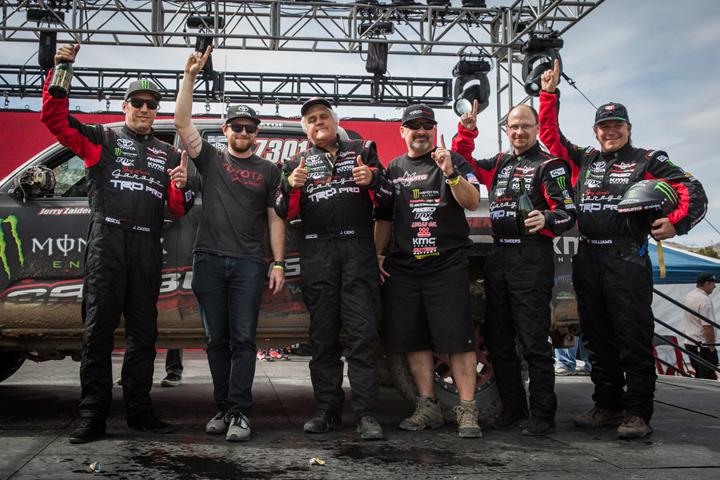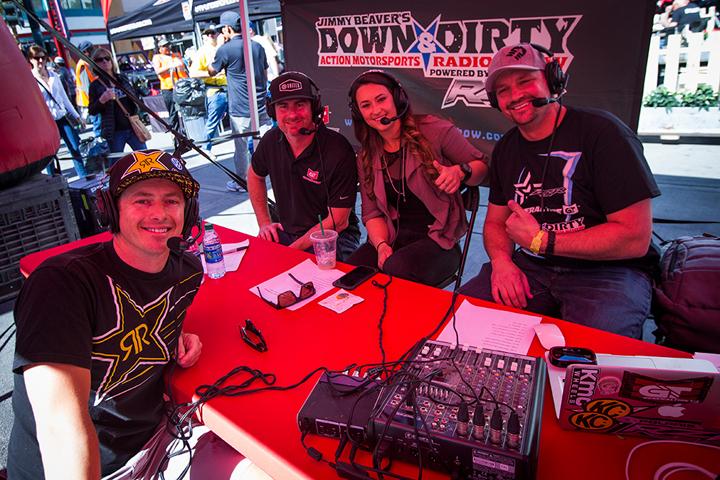 Off road racer and Down and Dirty Radio Show host Jim Beaver and Extreme sports and Motocross star Jolene Van Vugt shared the General Tire Star car Polaris RZR with guest driver Top Gear USA TV star and drifting champion Tanner Foust. They were on the last lap when wheel studs started to shear. With the finish line in sight, they were pulled off the course by officials. They feared the remaining bolt was break on the bridge causing a bottleneck on course.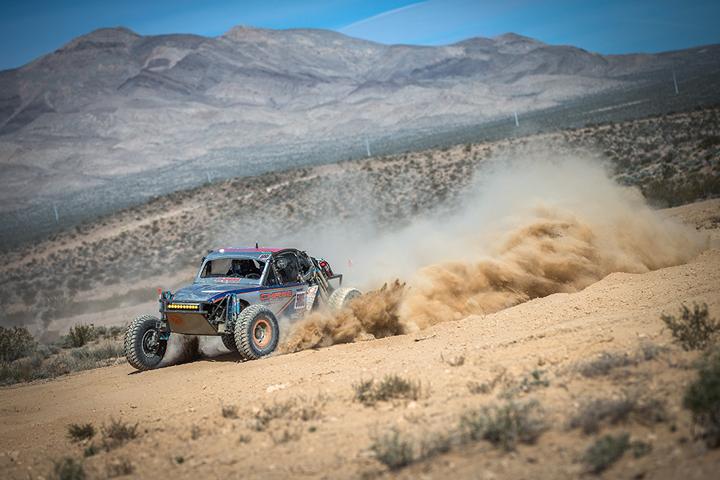 While not famous, Travis Chase took his newly completed class 5000 car to victory at the Mint 400. VW based cars were everywhere in the earliest days of off road racing. Class 5000 is for unlimited VW based cars. Once a hugely popular class, the cars have become less prevalent due to the beetle being out of production. At the Mint 400, 13 class 5 cars came out to battle. For people who love the class 5 cars, it was nirvana. For the competitors, it was an intense battle that took a toll on the field. When the dust settled, General Tire racer Travis chase not only won the class, he finished 10th place overall. He finished 20 minutes ahead of 2nd place LJ Kennedy.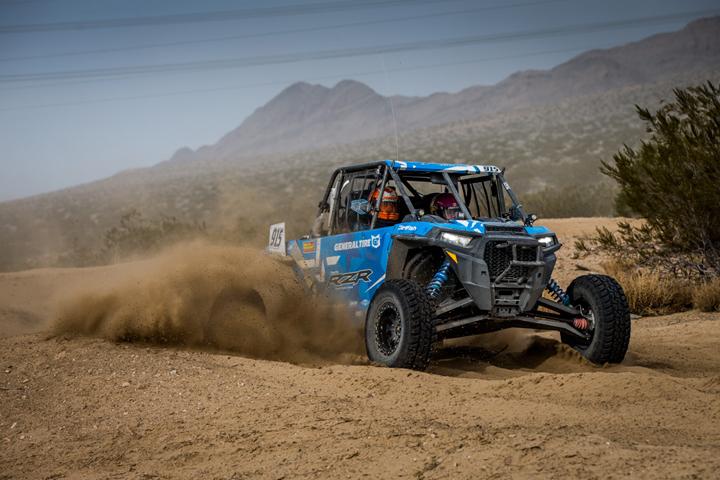 Jay Leno in a truck, Tanner Foust in a UTV, and Travis Chase driving a VW, all raced on the new General Grabber X3 tire. The X3's versatility was really put on display at the Mint 400. Not only by the diverse group of vehicles running the tire, but by the extreme's in terrain. Deep sand, silt, hard packed dirt and rocks of all shapes and sizes are found on the course. If the X3's can handle the Mint 400, they will take anything you will see on your weekend toy or daily driver.