You have probably heard Nashville, Tenn. called "Music City USA" or the "Home of Country Music." What you might not know is that it would not be out of line to call it the "Comfort Food Capital" or "Food City USA." If you are planning to attend the upcoming ARCA Racing Series event at Fairgrounds Speedway on Saturday night April 9, you need to be armed with some very important details of where to eat. A bad meal is just a wasted opportunity to enjoy the happiness provided by great home style cooking. To help you avoid such a tragedy, here are a few local restaurant suggestions you may want to consider. All are located fairly close to the speedway.
For starters, Nashville is home to some of the best "meat & 3" restaurants in the country. If you are not familiar with that term, it's very simple, it means just what it says. You get to choose a meat and then three sides or vegetables to go with it. One of the most famous meat-n-three establishments around is located just 2 miles from the track - Arnold's Country Kitchen. The family run kitchen only serves their home cooking from mid-morning until mid-afternoon Monday through Friday, so you better go before race day. Don't be surprised if you find a line of hungry locals out the door of the small red block building when you pull up to park.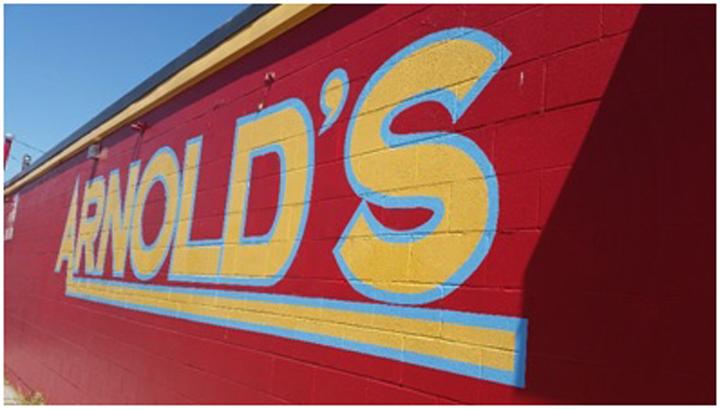 Monell's Dining and Catering is another gem for comfort food. They offer three different locations around town, but the original in the downtown area is only 6 miles from the track. It's housed in an old historic home and the set price provides a ton of food that is served family style. Not only will you have to adjust your belt when you leave, but you may have made new friends as the large tables seat up to ten people at a time. A little known fact is that this location appears in the Robin Williams film, "Boulevard." The closest location to the track is a Café version of the old homestead which is only 2 miles from the fairgrounds. If you happen to fly in for the race and can't wait to eat, the At the Manor location serves up their delicious recipes in an old manor house on the edge of the airport property.
You cannot talk about food and stock car racing in Tennessee without including bar-b-que in the conversation. There is no shortage of great bar-b-que in Nashville. As you may already know, there are various meats and sauces that qualify as bar-b-que in different cities around the South and Midwest. Most of what you will find in Music City is the pulled pork variety with either vinegar or ketchup based sauces. However, with many transplants from Texas living in the area, beef brisket is fairly easy to find on the menu. Within a few miles of the Fairgrounds Speedway, you have a variety of options to explore in order to satisfy your bar-b-que cravings. Martins Bar-B-Que Joint, just down from the Belmont University campus and 3 miles from the track, is one of the newer spots that will not disappoint. They have received rave reviews from a variety of food critics around the country. Less than a mile around the corner from there is Edley's Bar-B-Que in the popular 12 South neighborhood. If you venture downtown after the races to take in some of the great live music, consider Jack's Bar-B-Que on Broadway. It's only 2.5 miles from the track and you can't miss the famous flying pig neon sign out front.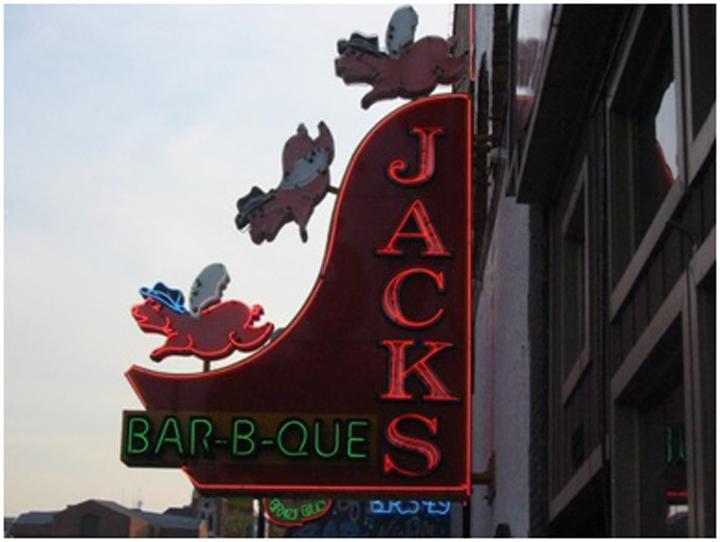 There you have it. Just a few examples of the outstanding food options that are within a few miles of the legendary Nashville Fairgrounds Speedway. We'll see you at the track for what is guaranteed to be an action-packed ARCA race on Saturday night, April 9.
Don't forget, every race car in the Music City 200 will be rolling on General Tire racing slicks. To find tires for your car or truck, visit GeneralTire.com. Join our conversation on Twitter at @GeneralTire and use #AnywhereIsPossible.