Freshly Stateside after a dirty, dusty, fun-filled week in Baja for the Mexican 1000, Jim Riley barely had time to kiss his wife and little girls before running back out the door for the Method Race Wheels Laughlin Desert Classic. He probably still has some Baja silt in his shoes right now but he's up in Laughlin, Nevada, running through tech inspection after tearing up the track in time trials yesterday. Riley—a true race fanatic—has put away his 1957 Chevy "Rippin Rooster" race car for the other occupant in his stable: The blacked out 6110 General Tire race truck that he campaigns in the Best in the Desert race series. CBM Motorsports has gone through the truck and made sure it's ready for rigors of the Laughlin race course.
Riley—the Azunia Tequila CEO, when he's not racing—has been outfitting his race cars and race trucks with General GRABBERS for years, and each time we see him hit the course we're excited to witness not only the outcome but also the effort he puts in. Besides being a good racer and great representative for General Tire, Riley brings out smiles on fans' faces. His positive attitude and awesome team have always done an excellent job at demonstrating what racers can do when the pressure is on—the kind of racer that other racers want to see win! And we're looking forward to another great performance by the Riley Racing team this weekend in Laughlin! If you're in the area, come join us in cheering on Jim Riley and the other General Tire racers at the 2016 Method Race Wheels Laughlin Desert Classic!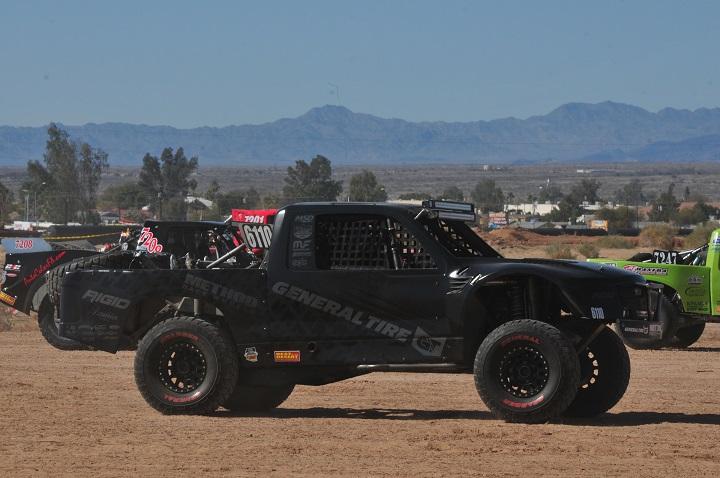 The Riley Racing #6110 truck got a facelift this year, and is blanketed with a blacked-out theme and a big logo that we are rather fond of.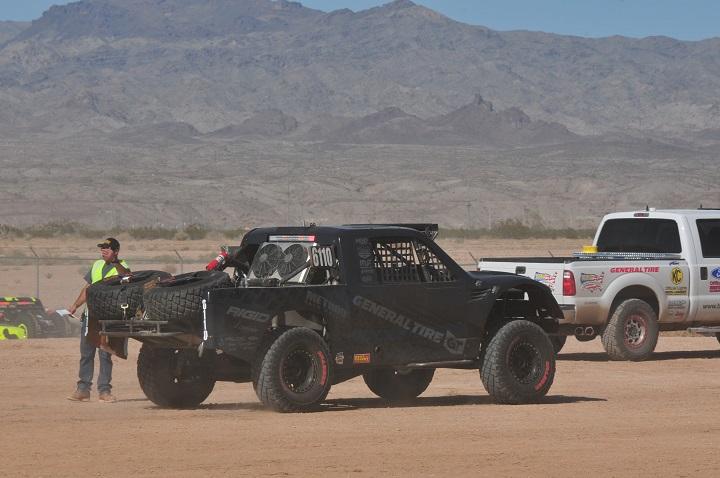 Time trials went down yesterday, and the #6110 truck has hit the course, gotten a feel for the terrain, and is ready for racing tomorrow in Laughlin!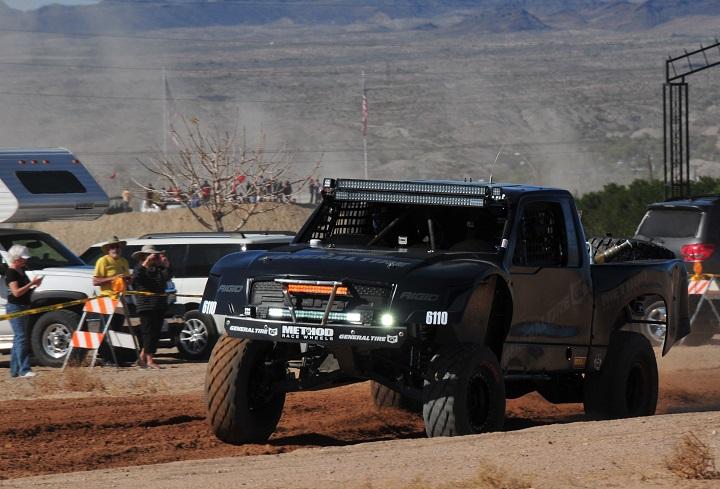 Come watch Jim Riley and the #6110 truck in action!