By Rob and Eric of Discover Nw Expeditions
Today we will set out on a trip for the unknown. We have heard of snow high up in the mountains, but wanted to find out for ourselves. The destination is unknown; however, we are geared up for trails ahead. We stop to let some air out of the tires and hop back into the rigs to head up Bennet Pass to see what we can find.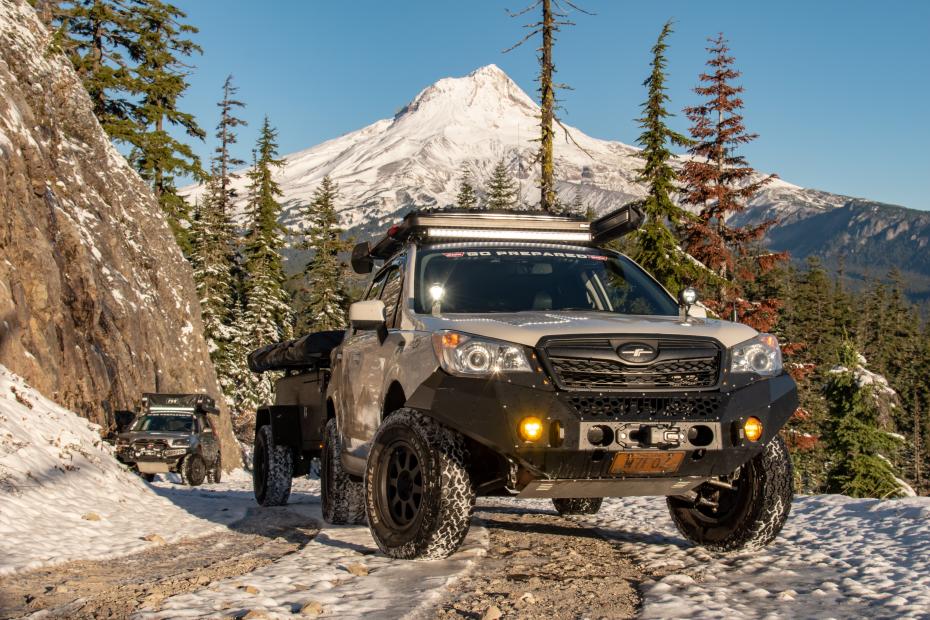 The sound of crunchy gravel makes it's own rhythms that drone on as we increase in elevation. With the sun rising we are starting to see how much snow has impacted what was once an easy trail.
The road ahead is an off-camber, cliff side road, without winch points; however, this was the route to our destination. After inspecting the road by foot we made the call to keep moving forward.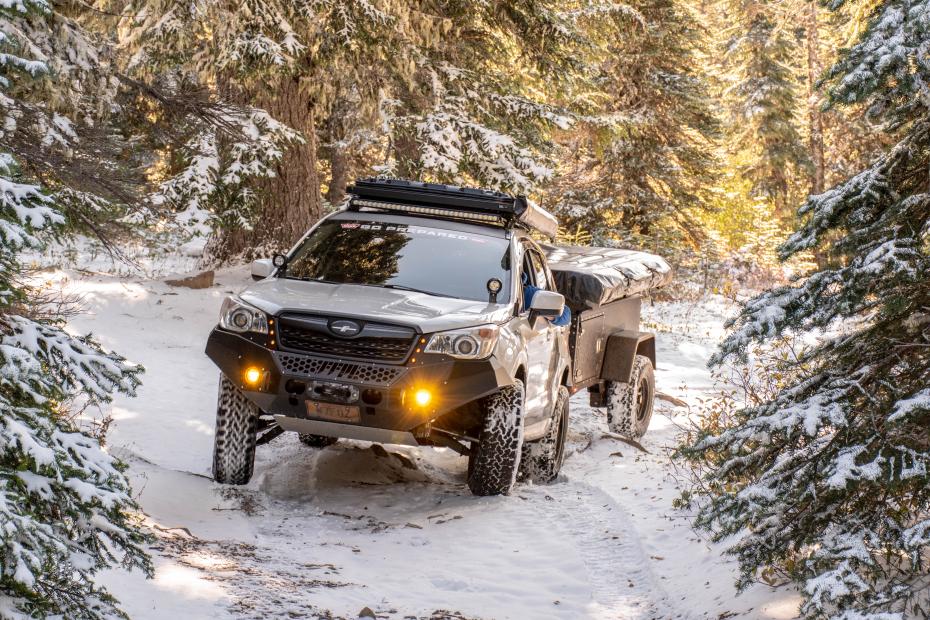 With full grip we made our way across the pass safely without sliding an inch. Our biggest obstacle of the day finished, we can now enjoy the freshly powdered trees on the sunny day we were given. Our stop for lunch brought us time to relax and take in what we just accomplished in such a short amount of time.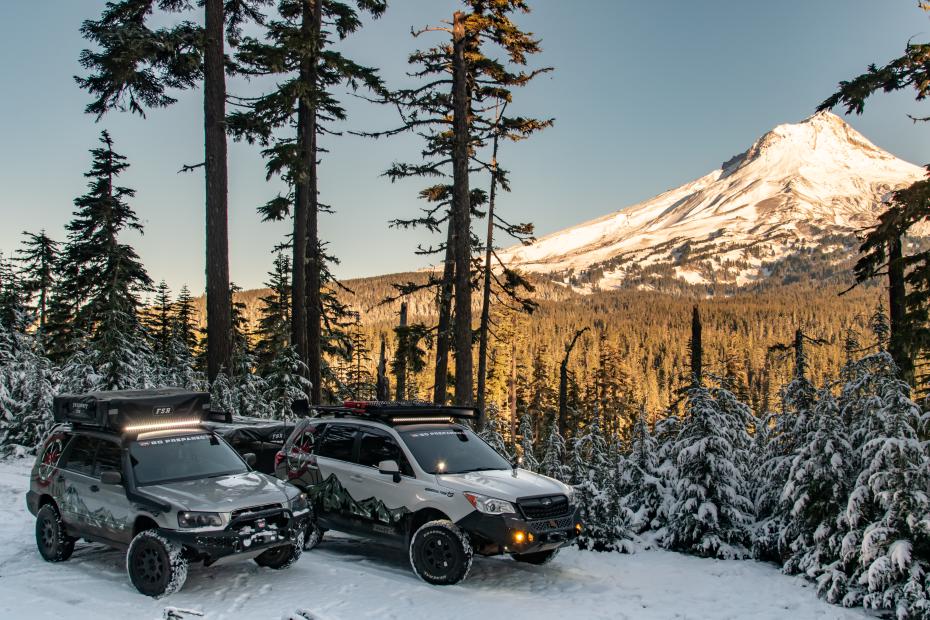 The sunlight fades quick this time of year, so we decided it best to finish lunch and begin our trek back home.
Getting that first snow trip of the season, even if it was a short one, under the belt has us pumped for the rest of the winter season ahead.
Our rigs are truly always ready to head out for a trip at a minutes notice. With our busy life schedules, we are always calling each other up last minute to head far into the woods.
Since both are daily driven we chose the General GRABBER A/T X as the perfect combination of a tire that is conservative for highway miles, but aggressive enough to tackle anything the Pacific Northwest can offer.
We run the GRABBER A/T X all year, however, in the snow the A/T X shows its competitive edge with its Three Peak Mountain snow rating which gives us the confidence we can truly go anywhere.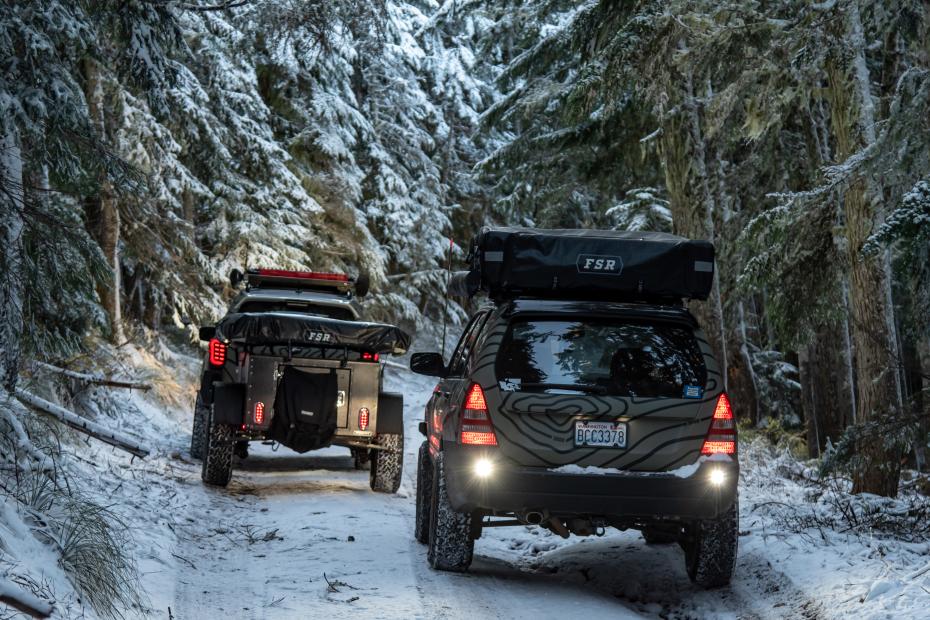 Stay tuned for more PNW adventures!
 
See you on the trail,
Rob and Eric
Discover Nw Expedition