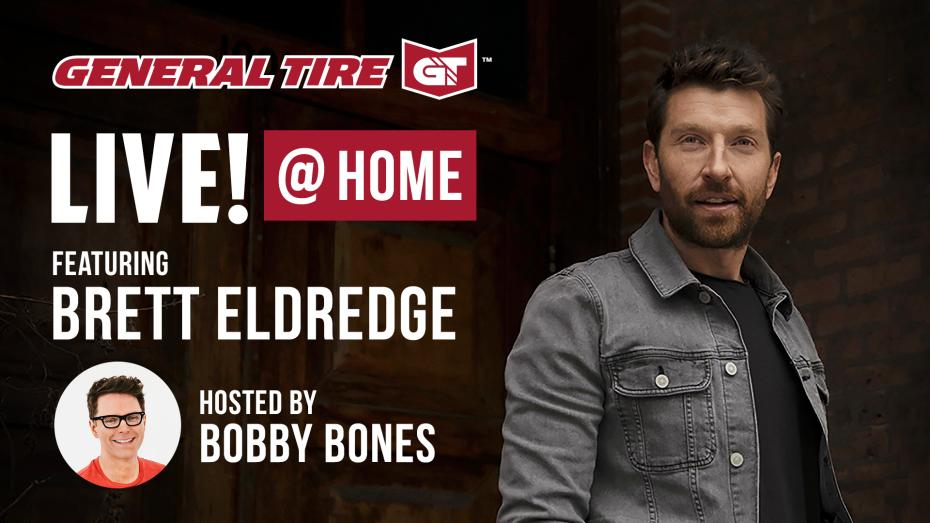 On Thursday August 20 at 8pm ET country music fans will be treated to a special virtual concert by Brett Eldredge, hosted by the legendary Bobby Bones!
As part of an effort to treat fans to something special in a year when attending live sporting events has been limited, General Tire is excited to bring the entertainment directly to your streaming devices with this live concert event.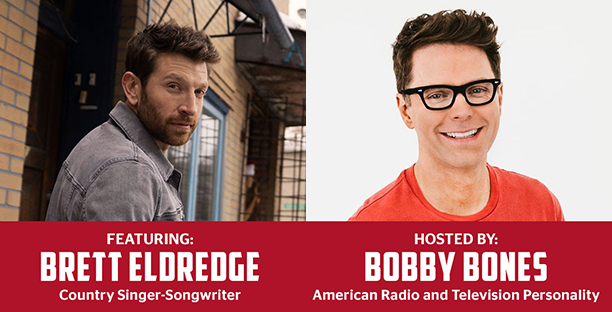 Country music star Brett Eldredge, fresh off the release of his latest album, Sunday Drive, will be headlining the event that will include giveaways, games and some special guest appearances. American radio and television personality and ABC's Dancing With The Stars season 27 winner Bobby Bones will host the evening's proceedings.
To get exclusive access to General Tire LIVE! @ HOME feat. Brett Eldredge with host Bobby Bones fans need to register at https://www.gtliveathome.com/ and will be provided a link to view the concert the morning of the show on August 20.